Posted by Jerika on Sep 22nd 2021
There are a plethora of things to love about the fall season. Here at The Lamp Stand, the weather begins to cool down, the leaves all change, and baked goods become common fare in our office.
Moreover, fall is a time of fun traditions. Traditions held within families, within communities, and overall holiday traditions. Today, we're going to share some of our favorites with you and the products that we think are must-haves for the season.
Going to festivals
The Lamp Stand is in the Midwest so we are surrounded by festivals almost every weekend from September to November. Some of the most popular festivals near our hometown are the Apple Butter Festival, Harvest Festival, and Cider Days. This isn't counting the host of corn mazes and haunted houses that pop up close to Halloween.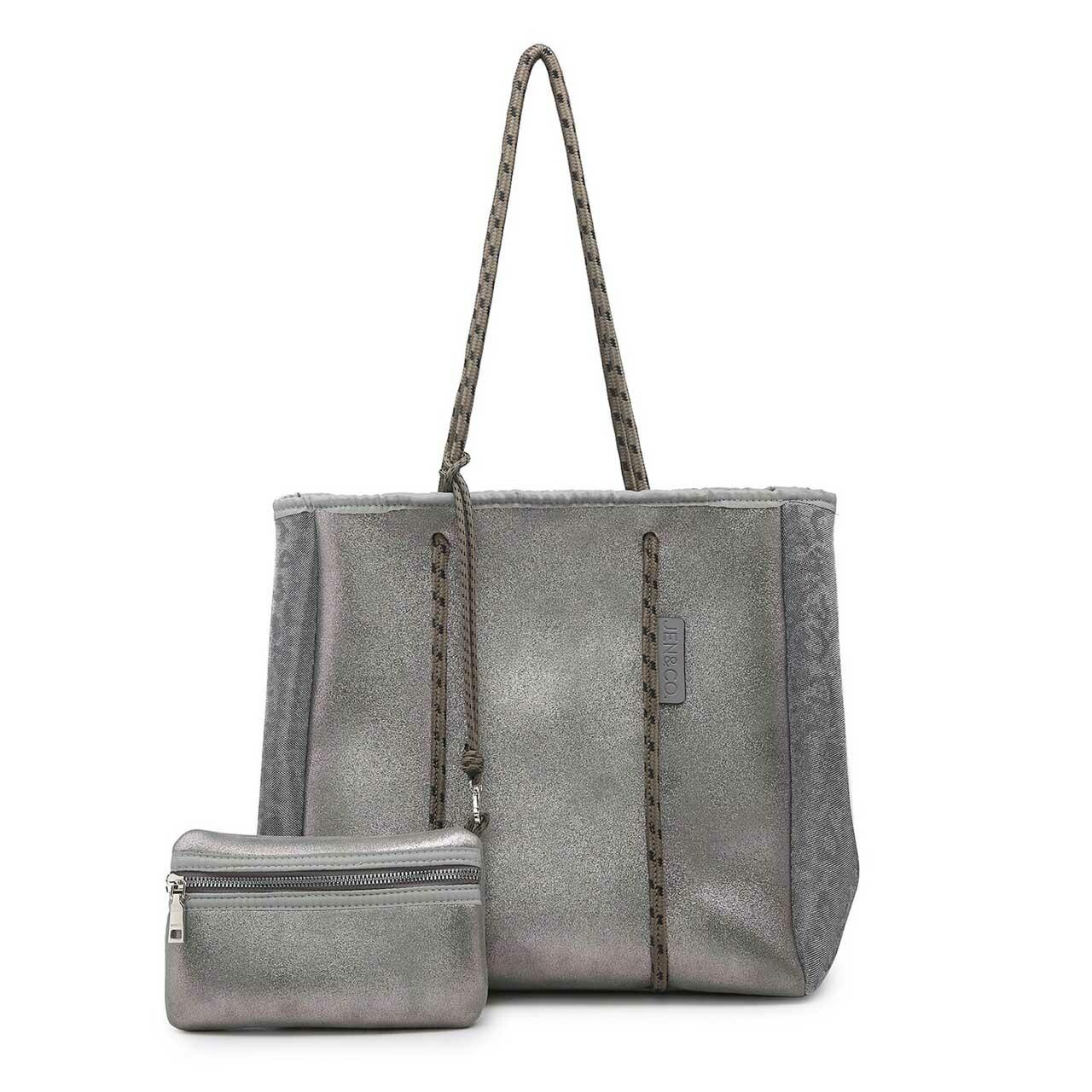 Some of my favorite fall memories happened in the midst of one of these festivals. One of my must-have products any time I'm going to a festival is a large tote bag like the Meribella Neoprene Tote by Jen & Co. to carry my purchases and water bottles.
This bag in particular is a great choice because it's made of neoprene, so you can just toss it into the washer whenever it gets dirty, and we love a low maintenance purse. So whether you are tromping through a corn maze or wandering around Downtown Springfield, this bag is a perfect fit.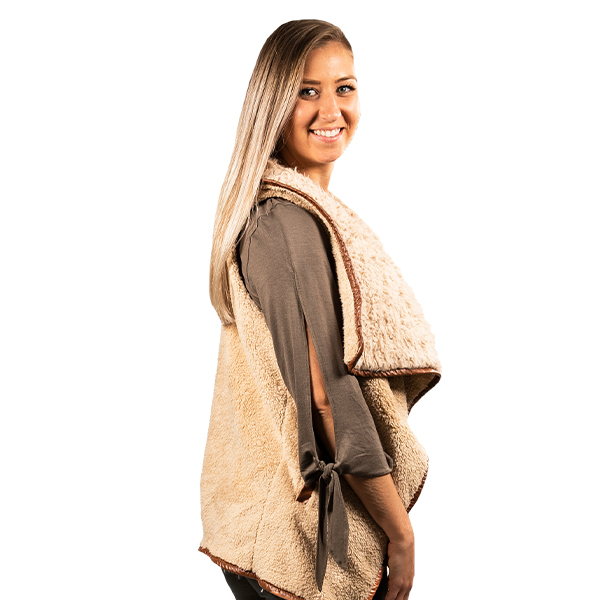 Staying warm is vital when you're walking around a festival, and the Taupe Sherpa Vest by Simply Southern is a great way to do it. This vest complements a wide range of fall outfits and will help you stay toasty and warm while you enjoy the festivities.
Finding a faux fur vest that actually looks good can be a challenge, and this vest perfectly balances the line between function and fashion with its Sherpa fabric and warm, neutral color.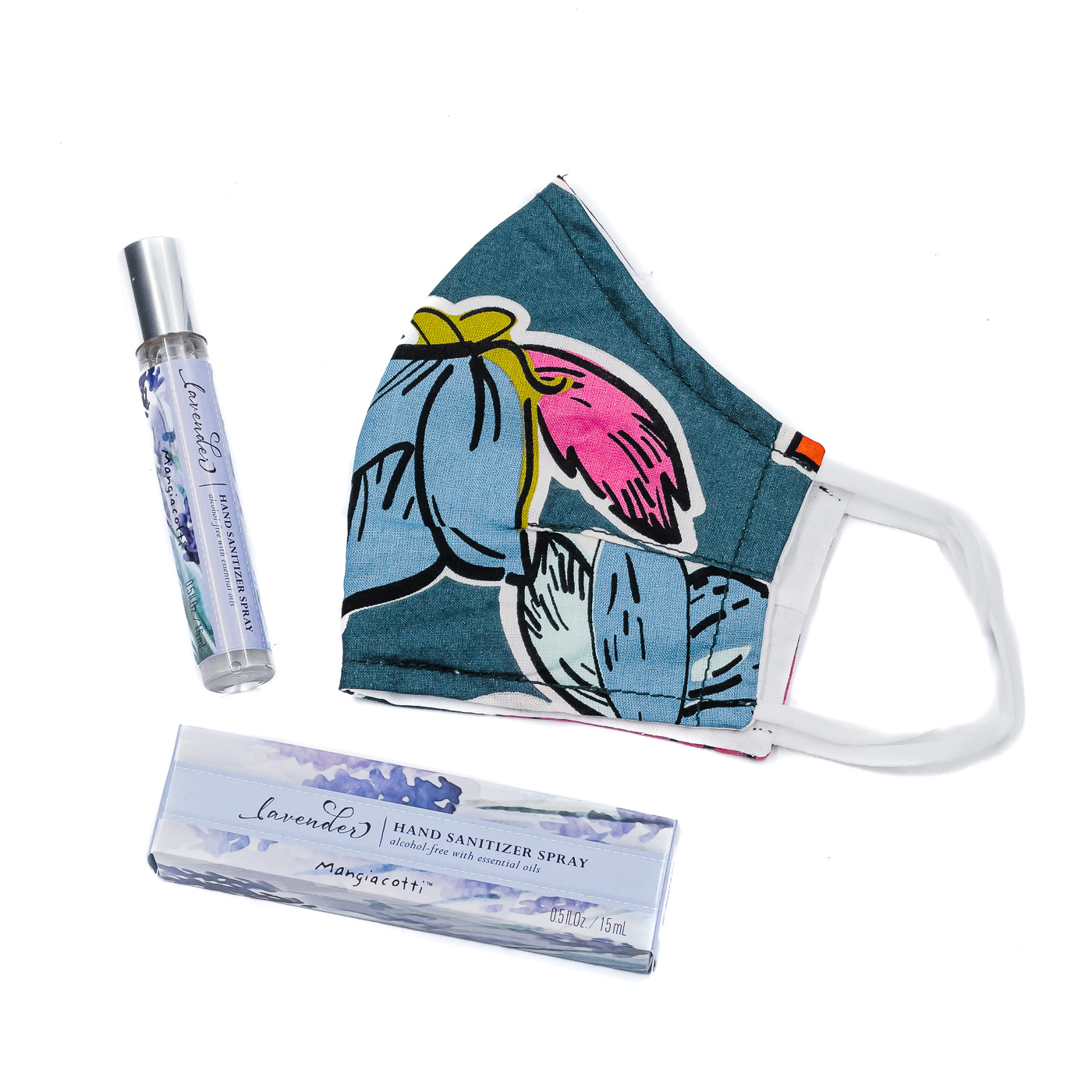 Whether you are suffering from allergies or the common cold, a face mask and some hand sanitizer are must-haves this fall. Keep your germs to yourself and look great doing it with a Mask and Sanitizer Set. The Lamp Stand set includes a mask from Vera Bradley and sanitizer from Mangiacotti.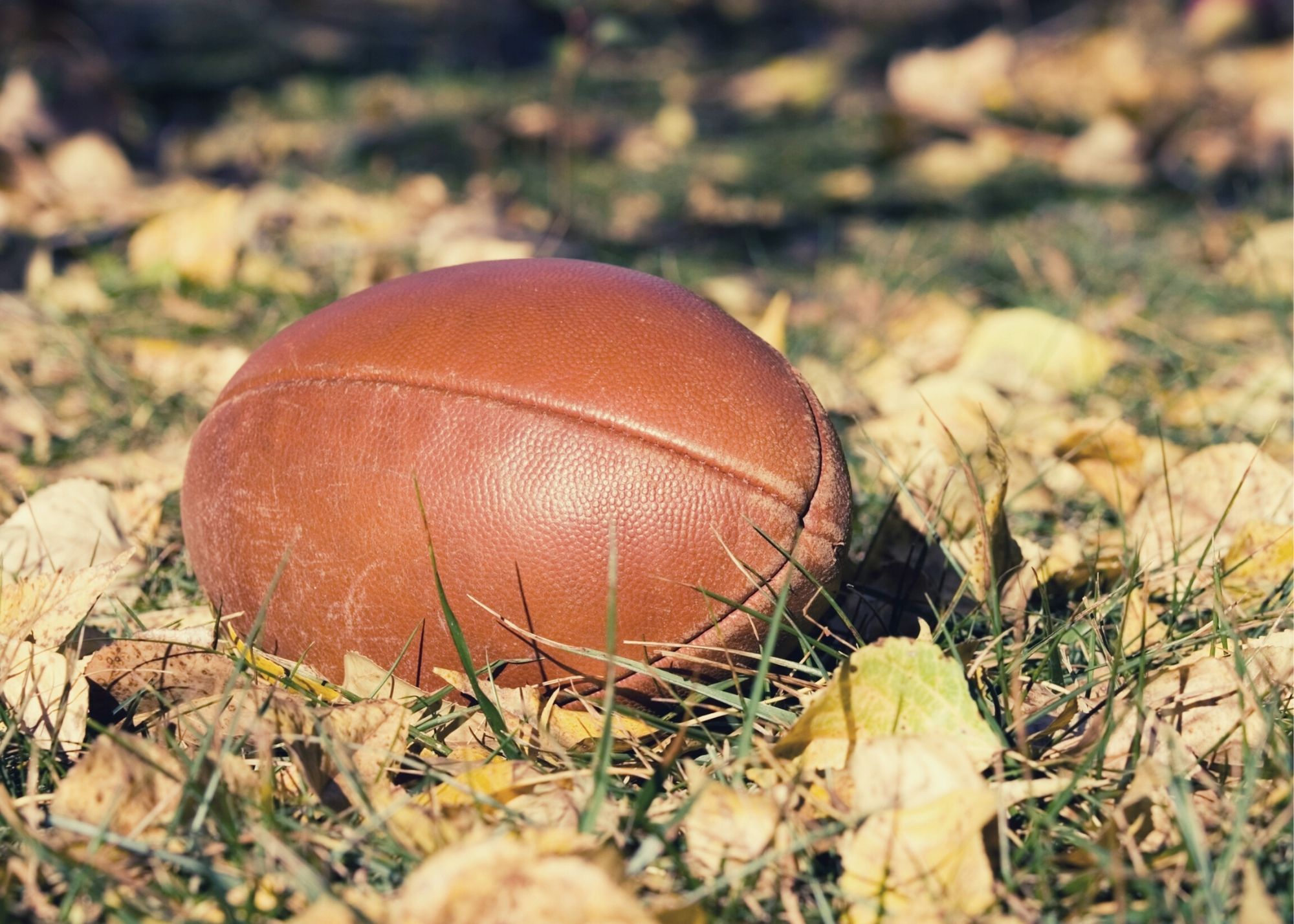 Hosting Sunday Football
Fall is football season all over the US, and one of the best aspects of football is bringing your friends and family together to cheer for your team every Sunday.
A good football fathering has three things, beer, food, and touchdowns. While we can't help with the latter, we can definitely assist you in drinking an ice-cold brew and snacking on your favorite finger foods in front of the TV.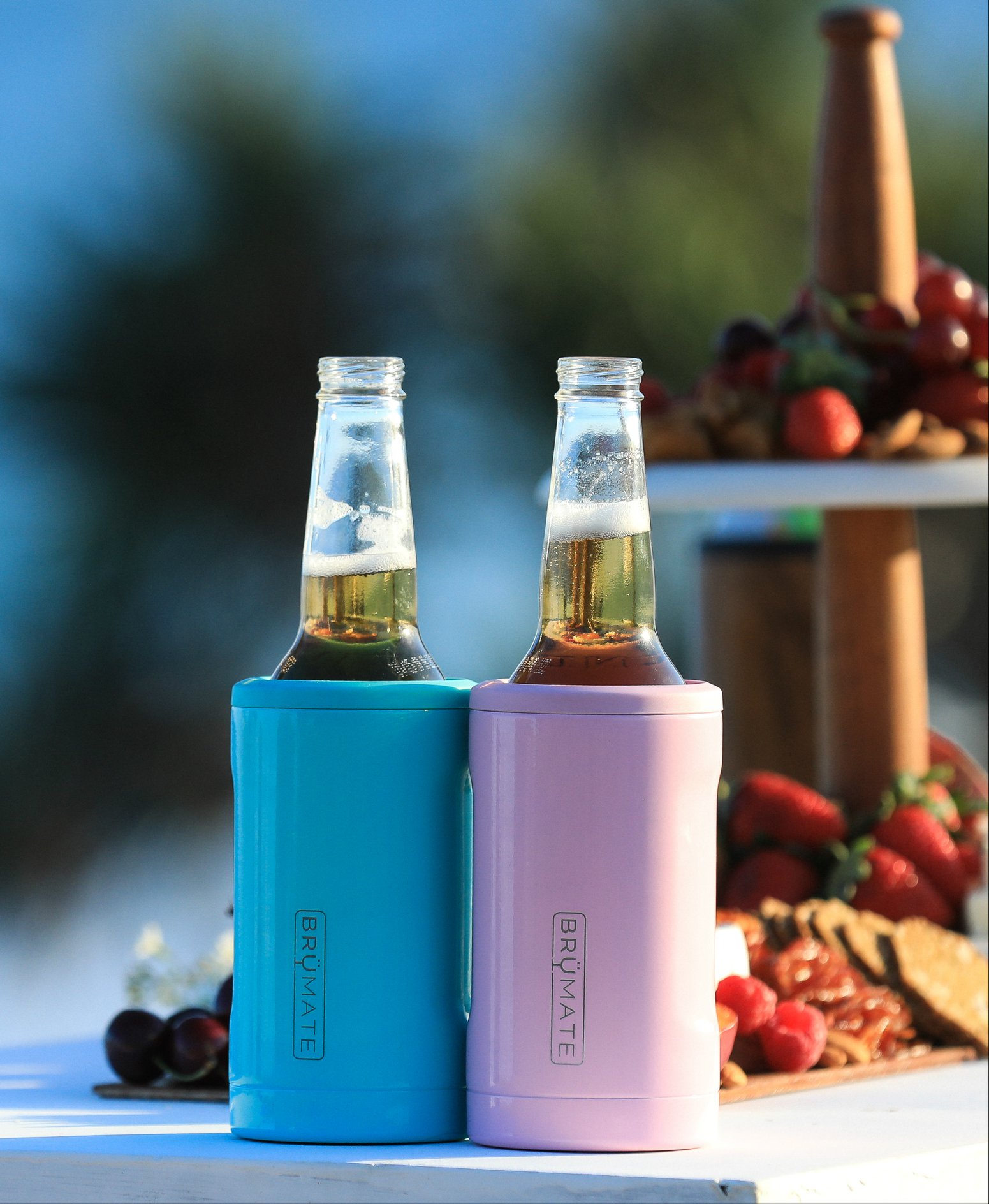 The Brumate Black Hopsulator BOTT'L is a great way to enjoy your favorite beer. This insulated sleeve will keep your drinks ice cold from the first play to the last.
Check out the rest of our Brumate stock to find all the other amazing sleeves and tumblers available to keep your beverage of choice at the perfect temperature.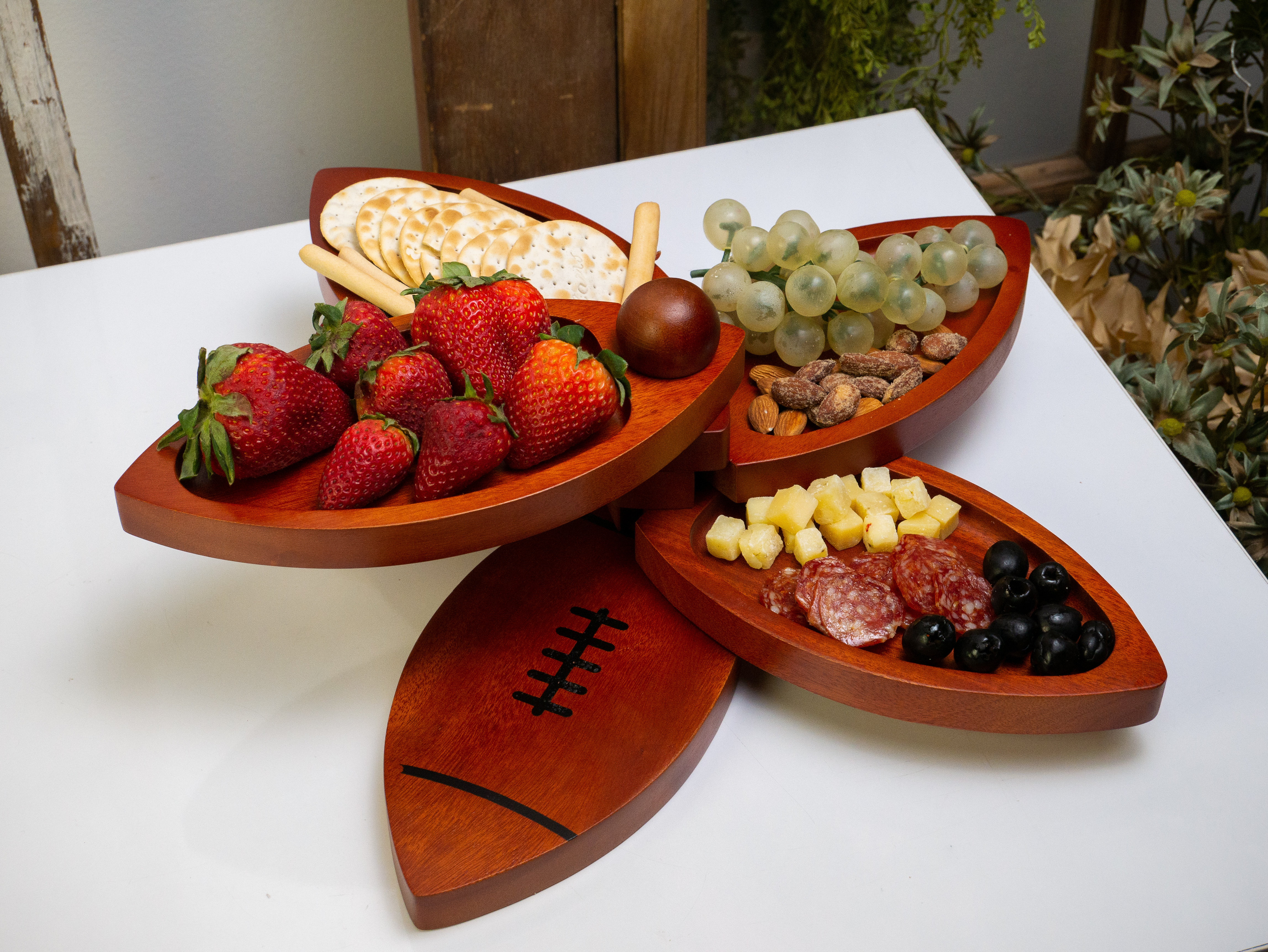 One of the best parts of Sunday football games is crowding around a table with friends and family and devouring amazing finger-foods.
What's your family's go-to game-day food? For us it's jalapeno poppers and chicken wings, both of which look great served from the Primeware Cambridge 5-Tier Football tray.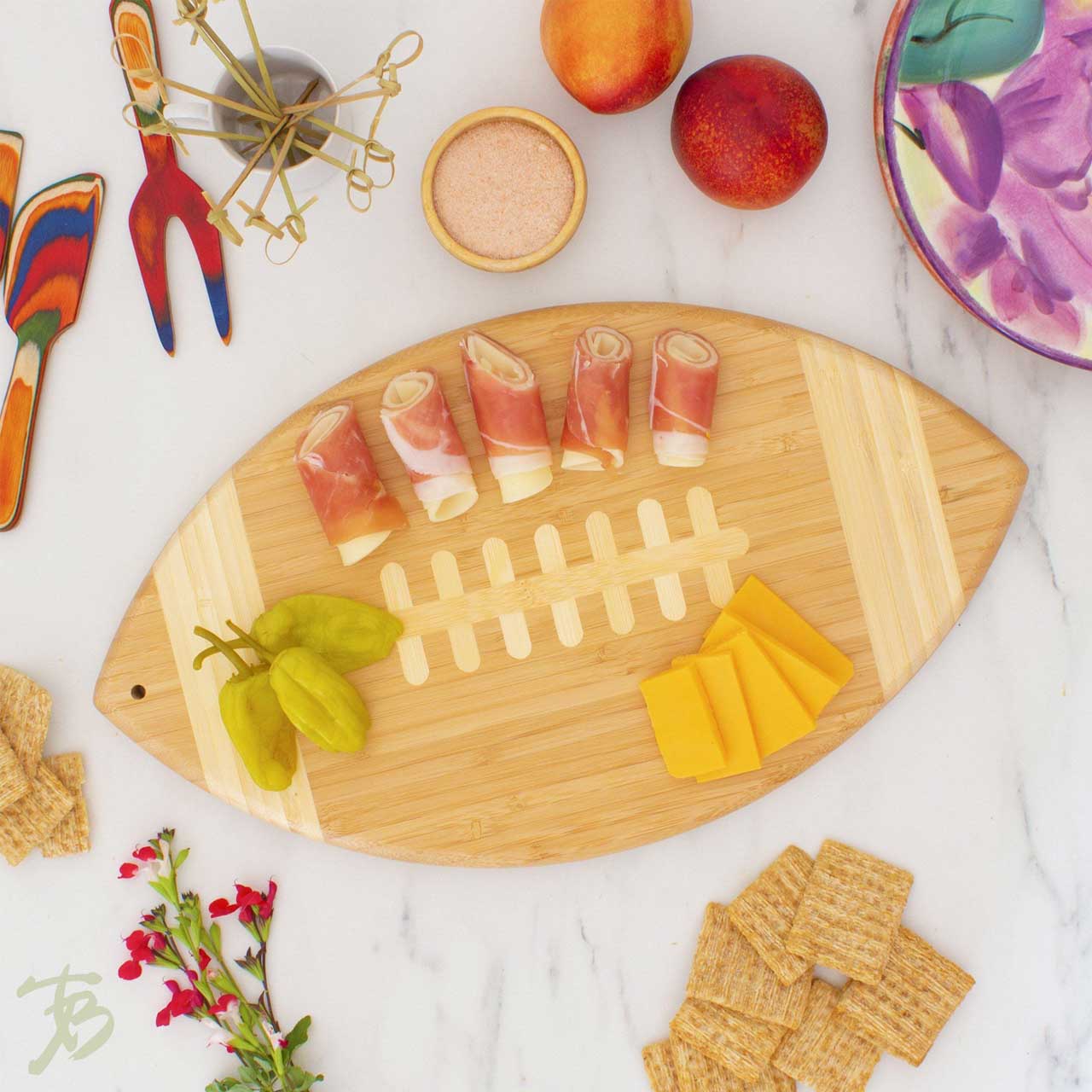 Do you prefer to make elaborate charcuterie for your crew? The Totally Bamboo Football Shaped Serving Board is an easy way to display meat, cheese, and crackers with a fun twist.
No matter how you celebrate, we have everything you need to make this football season a memorable one. As we are housed in Springfield, Missouri, an obligatory, GO CHEIFS!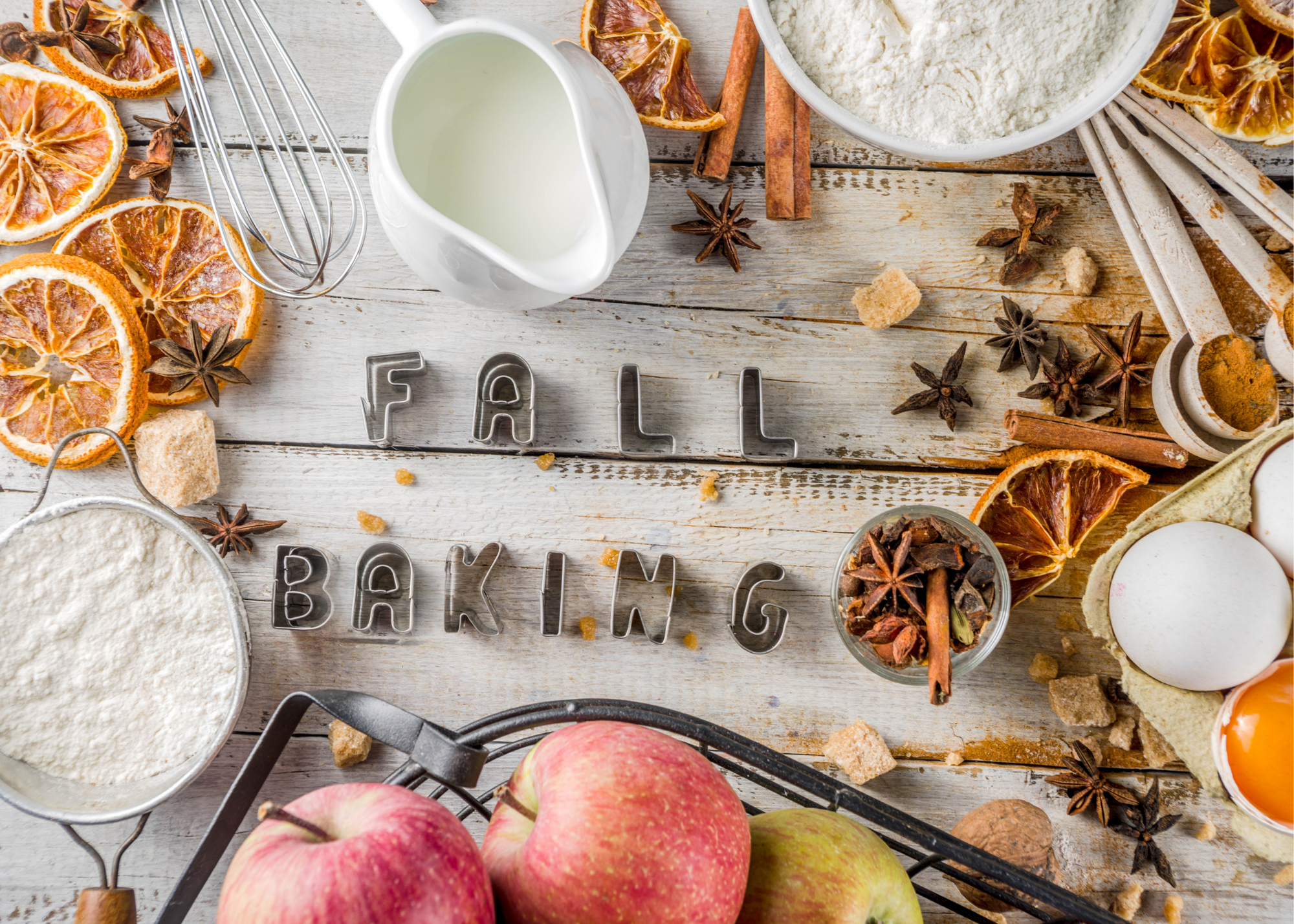 Baking fall recipes
Fall baking is a league of its own. From pies to cookies to traditional baked goods, there are endless fall-themed recipes out there. Some of my personal favorite traditions are cooking specific recipes with different members of my family. My dad and I make amazing beef wellington, my grandmother and I create a lemon meringue pie, and my sister's thumbprint cookies are to die for.
Who is the iconic baker in your family? Honestly, I think my grandmother still holds the title.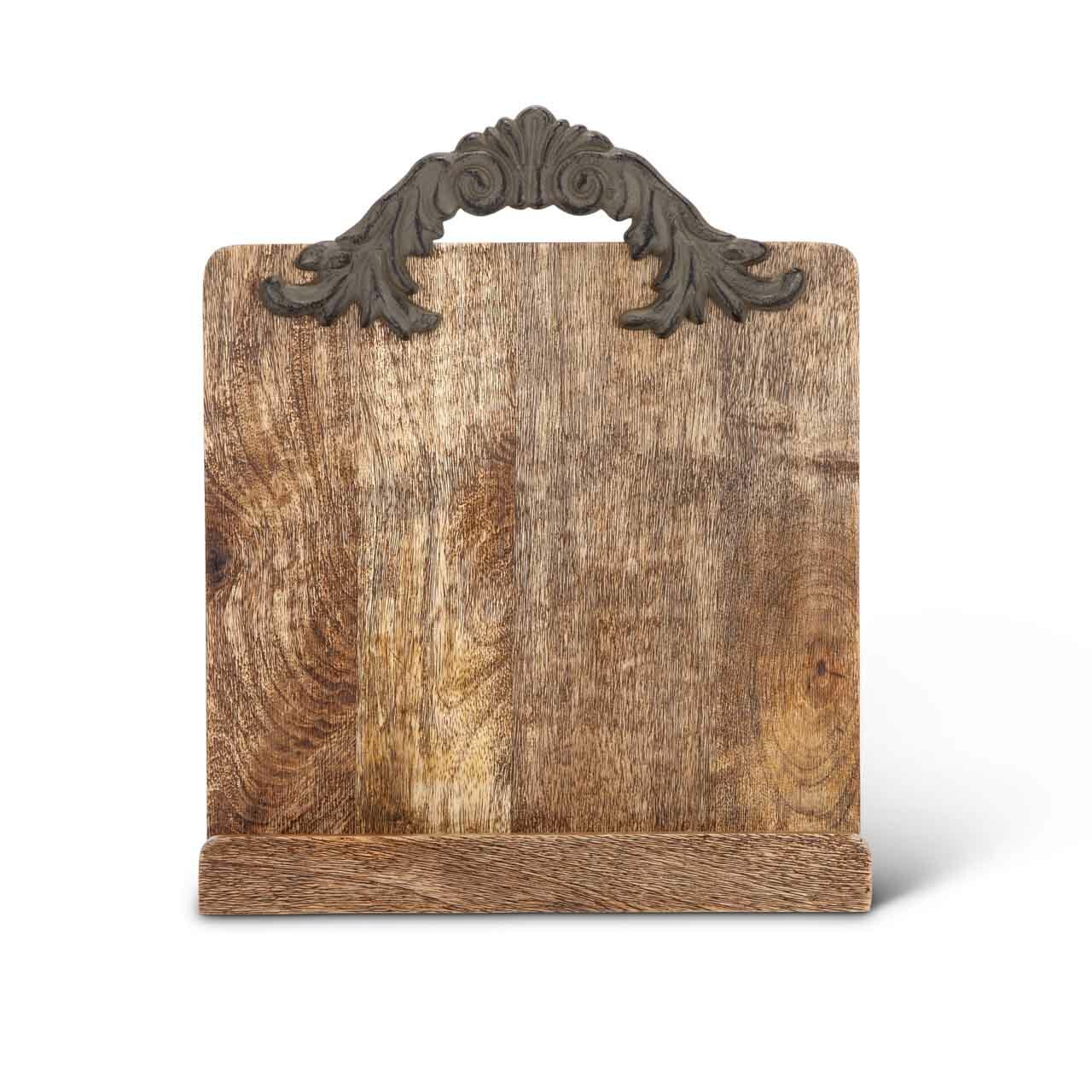 Whether you are trying a brand new recipe or working on a family favorite, the GG Collection Antiquity Wood Cookbook Stand, is a must-have. This simple stand is handmade and makes following new recipes easy. The durable construction of this stand ensure it will be around for many fall's to come and it's heavy enough to hold even the largest of cookbooks without any struggle.
I love using cook book stands for my tablet because they also amplify the music I'm listening too, so it's a win-win.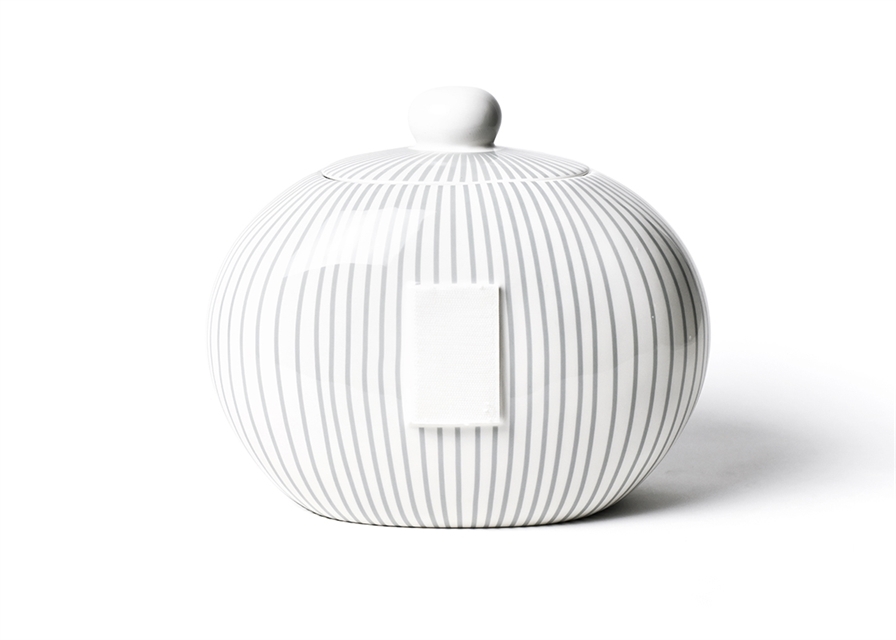 My personal favorite recipe is apple cinnamon cookies, they have chunks of apple and taste like bite-sized apple pies. My new favorite way to store them is with the Happy Everything Big Cookie Jar.
This grey-striped jar is neutral enough to travel between the seasons but when paired with Happy Everything attachments (like this pumpkin truck one) it can look distinctly fall-themed. Plus it's big enough to store a ton of cookies, which is ideal for me.
Soups are an iconic food for fall. They are warm and you can make them in bulk for family gatherings, what's not to love about them?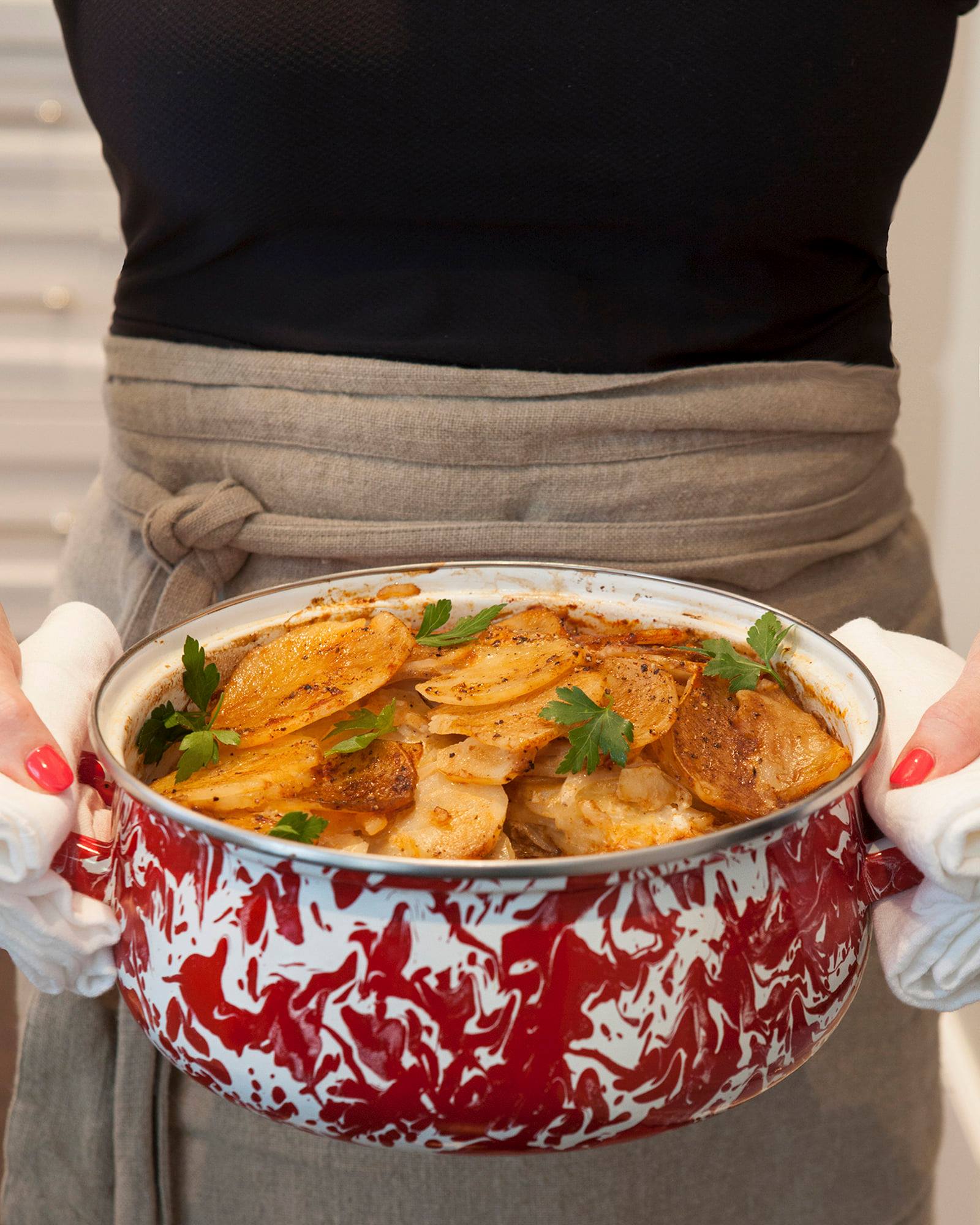 I like to cook my soups in a Dutch oven, as they can work on the stovetop or in the oven, making them ideal for a wide array of recipes. The Golden Rabbit White Dutch Oven is a perfect example of these, as it's made from enamelware and has a 4-quart capacity, ideal for family meals.
Final Thoughts
A lot of our traditions are influenced by where we live. While The Lamp Stand is located in the Midwest, we have customers all over the US.
How do you celebrate fall? Let us know on Instagram or Facebook.
Wishing you a wonderful rest of your day,
-Jerika