Posted by Jerika on Sep 2nd 2021
Fall is many peoples' favorite season and for good reason. It's beautiful, the weather cools now, and the food, don't get us started on the food - that's for another blog.
If you are like me, back in August you were probably looking up 'fall decorating tips' and 'fall decorating ideas' online.
Then, by September first, you were putting up autumn décor all over your house and shopping online for all the things you felt would complete your look.
Today we're going to look at some must-have fall home décor pieces that will help you complete the collection of your dreams.
For The Kitchen
Let's face it, the food is a huge part of the appeal of fall. Whether you are baking, canning, or cooking holiday meals, you're bound to spend a good amount of time in the kitchen this season.
Here are our must-have decorations for your kitchen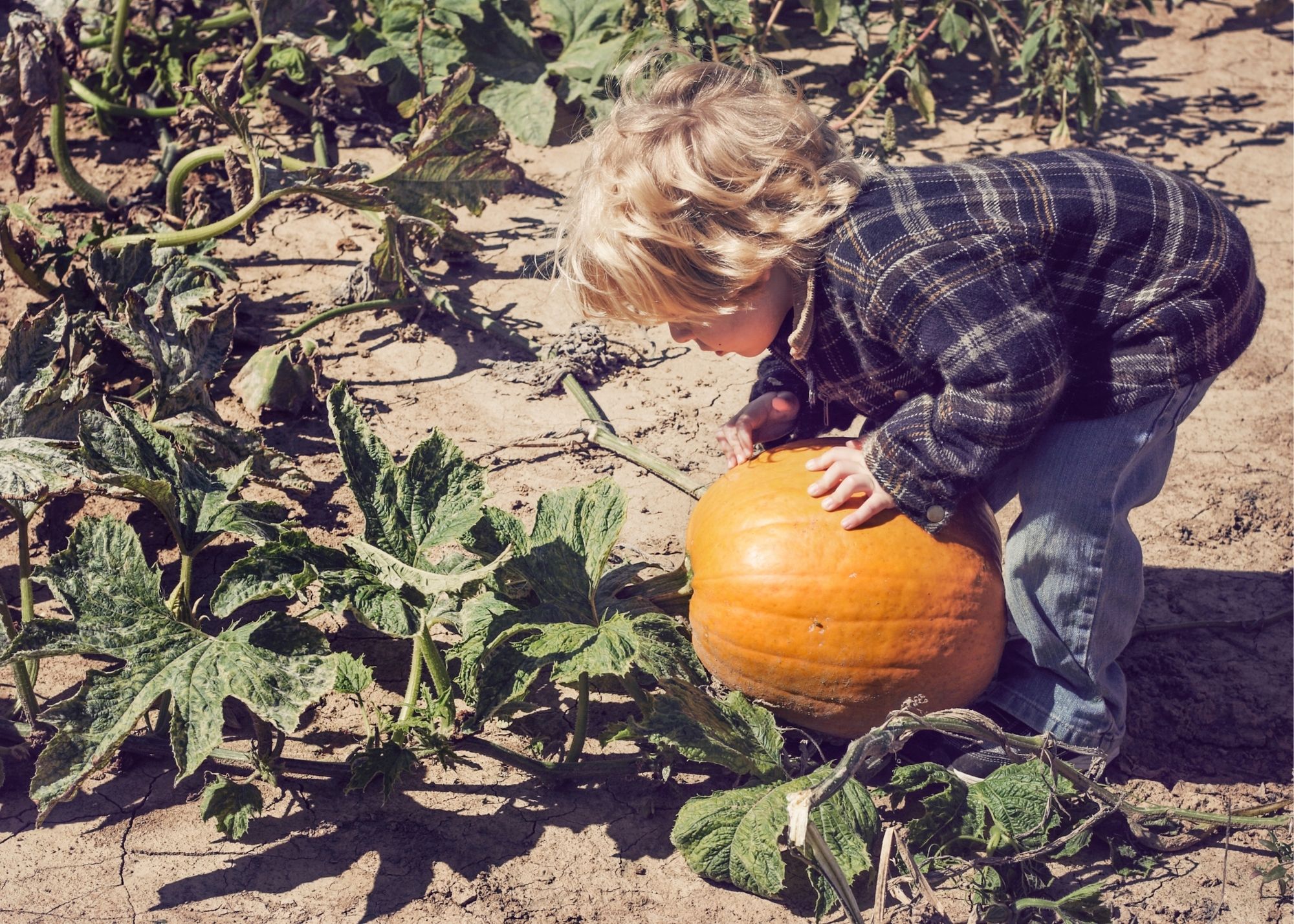 If you are looking for versatile décor that will float easily from season to season, this cookie jar needs to be on the top of your list (that's why it's on the top of ours).
Additionally, you can decorate this jar with any of Happy Everything's attachments, including this cute pumpkin for fall.
When you cook your next batch of fall-themed goodies, why not put them away in this cute, rounded jar?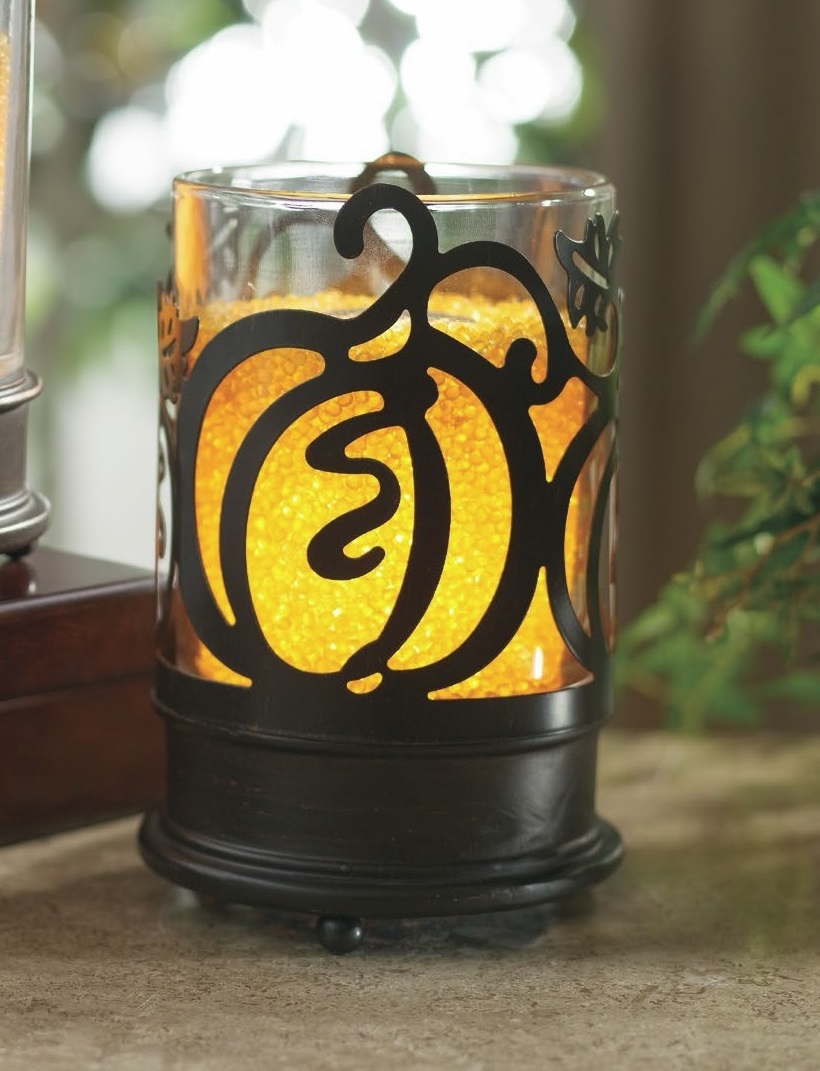 Have you heard of aroma crystals from La Tee Da? If not, we have a treat for you.
La Tee Da is known for their high-quality fragrance lamp oil and catalytic lamps. However, they carry a wide array of home fragrance options, including aroma crystals.
These beads emit wonderful scents and don't melt or soot. Instead, you simply place them into a warming lamp and plug them in and toss the beads when the scent runs out.
The Pumpkin Ooh La Lamp allows you to add a touch of fall to any room, but we love to use these in the kitchen, to battle any strong food scents that you might not want lingering.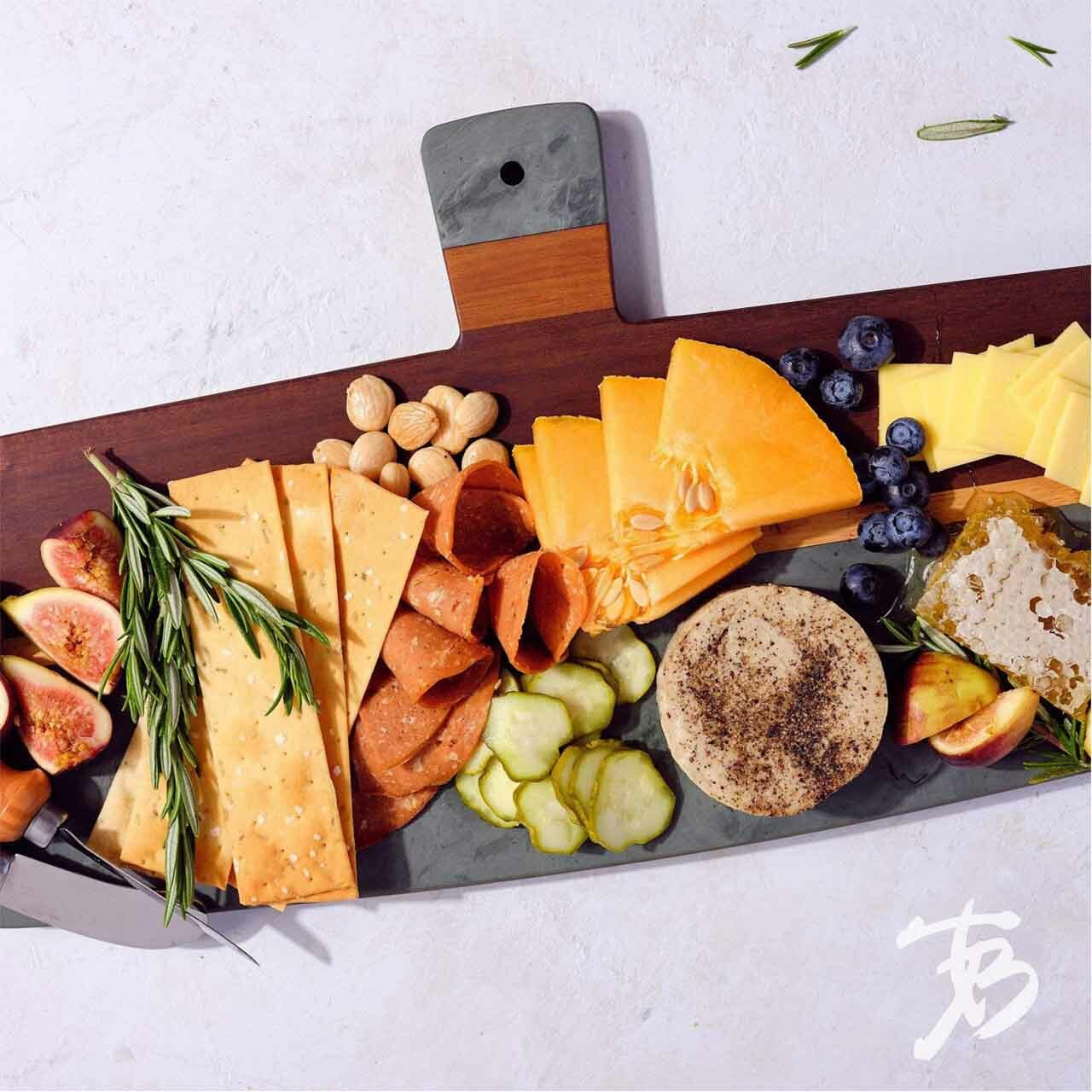 Slate and Acacia Serving Paddle by Totally Bamboo
What's better than an autumnal charcuterie board for your fall gatherings? Using this charcuterie board, that's what's better.
In fact, we would go so far as to say that The Slate and Acacia Serving Paddle is the single best piece of fall serveware of 2021.
As the name implies, the board is made from slate and acacia wood. Each piece of the board is seamlessly joined for a one-of-a-kind, luxurious look.
The warm slate against the wood tones makes this board perfect for fall, and is a must-have if you plan on hosting this fall.
For The Livingroom
If you are hoping to turn your living room into a Pinterest-worthy, autumnal wonderland, we've got some fall home décor for that.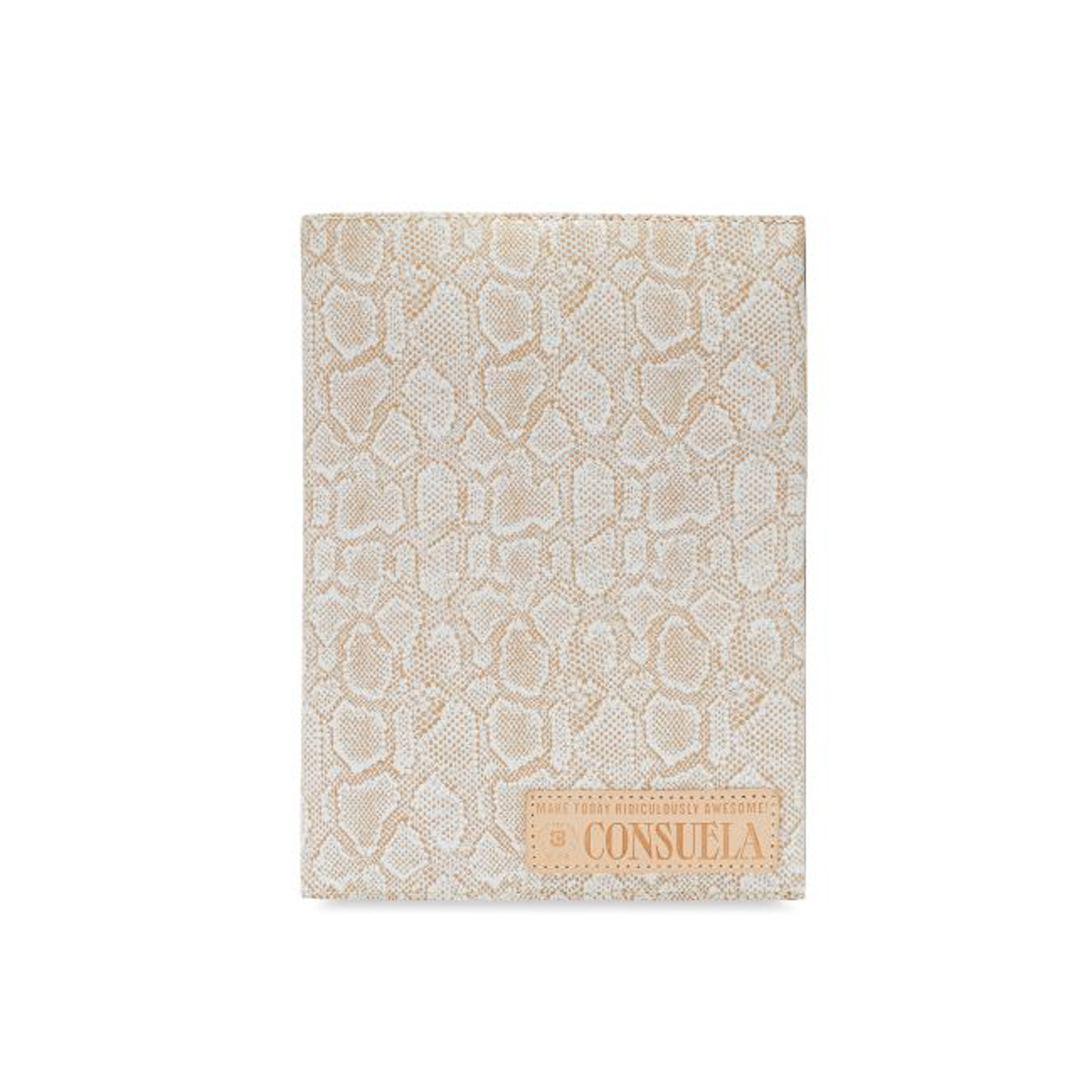 You know we had to put a candle on here, but did you expect this candle? Flatyz candles don't need a jar, and it is unscented.
This unique candle doesn't drip wax, it is so thin that as it burns, the wax evaporates, so there is no mess.
Whether you like unique candles or are looking for small fall decorations to complement your existing décor, the Fall Leaves candle is a must-have.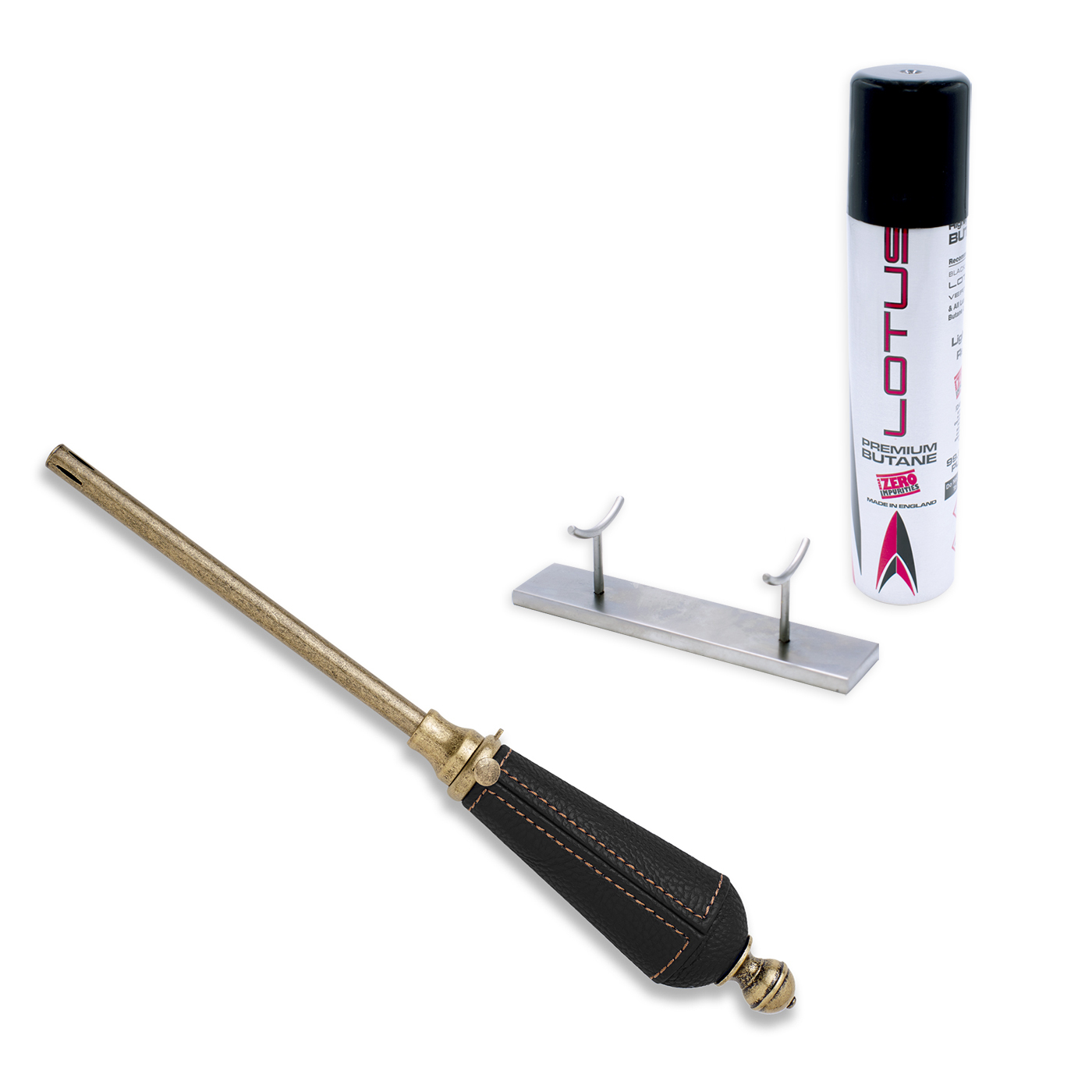 Why is this on our list? It's in the name. This Social Light set includes a lighter, a stand, and a butane refill.
In short, everything you need to light your fall harvest candles, fireplace, or fragrance oil lamp and feel quite fancy doing it.
This lighter features a tooled leather handle that makes it look incredibly luxurious from its position on your mantle place.
The black and gold color scheme gives it a distinctly autumnal theme but it will look great all year round if we're being honest.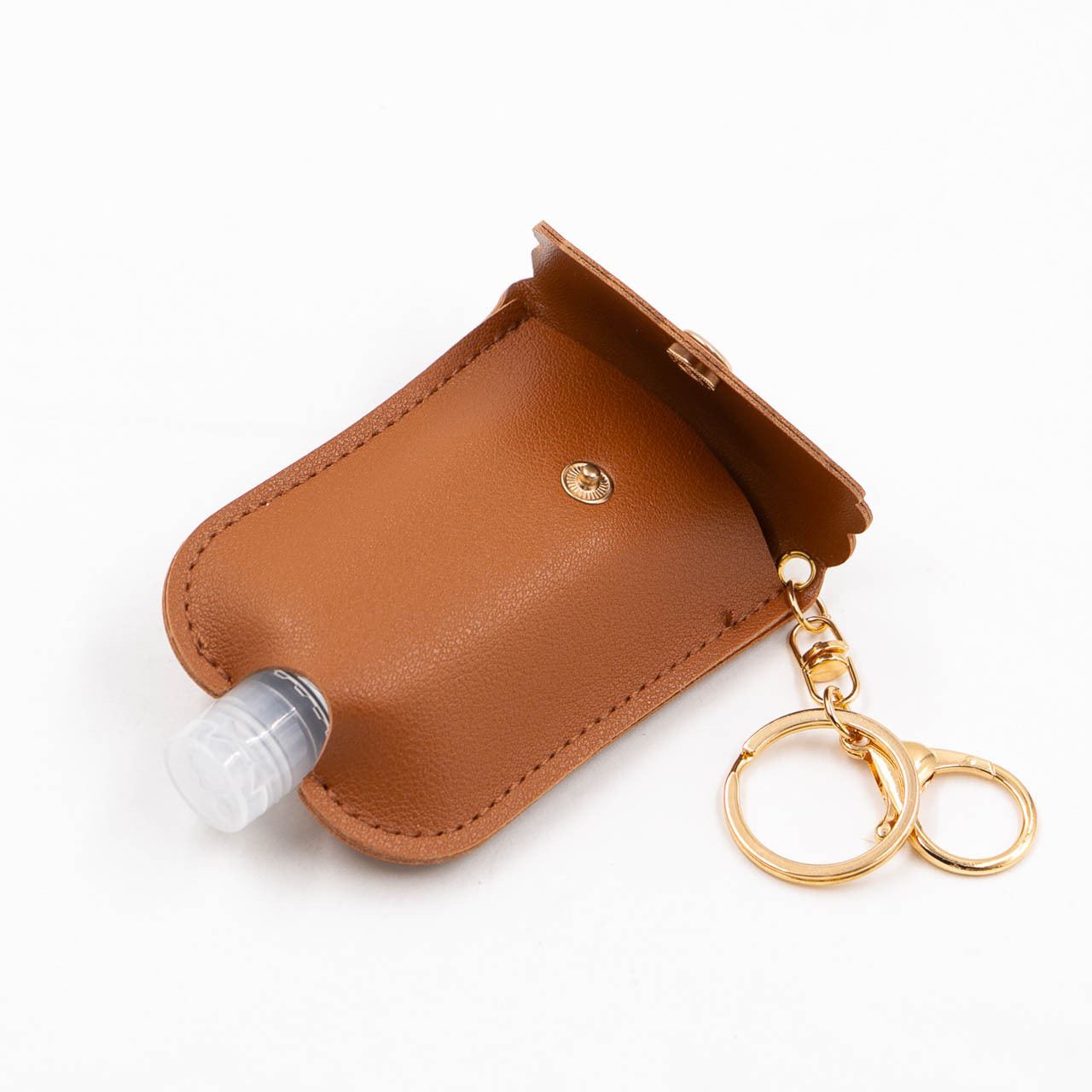 Unique? High-quality? Handmade? You bet the Acanthus Leaf Lantern made its way onto our must-have list for fall.
This bronzed metal and intricate detailing make this lantern is the ideal addition to a country fall décor theme.
Add your favorite fall candle (we recommend a Warm Glow votive for a truly rustic aesthetic) and voila, the perfect centerpiece for any table.
Final Thoughts
We hope this blog helped you find something you need to decorate your home.
However, if not, you can always take a look at the Fall and Halloween Decor page on our website to see even more amazing decorations and candles.
As always, we hope you have a marvelous rest of your day and we'll see you in our next blog.
- Jerika