Posted by Jerika on Aug 24th 2021
It's been a while!
We hope you have had a wonderful 2021 so far and we're happy to be back to posting. My name is Jerika, I'm going to be writing blogs for you going forward.
I'm a writer with The Lamp Stand, and I am so excited to share all our amazing content with you.
Today we're going to be talking about some of The Lamp Stand team's favorite summer products that we are carrying over to fall.
Summer is flying by this year, (probably because we are all just so excited to be outside again) and we hope you've had time to enjoy yours.
However, time waits for no one, and fall is creeping closer. Here's a list of our must-have products to make fall 2021 a success.
For Vacations
think most of us were eager to enjoy the summer sunshine this year and jet off on some sort of vacation. On my first trip of the summer, I fell in love with the Diego Teeny Crossbody Bag by Consuela.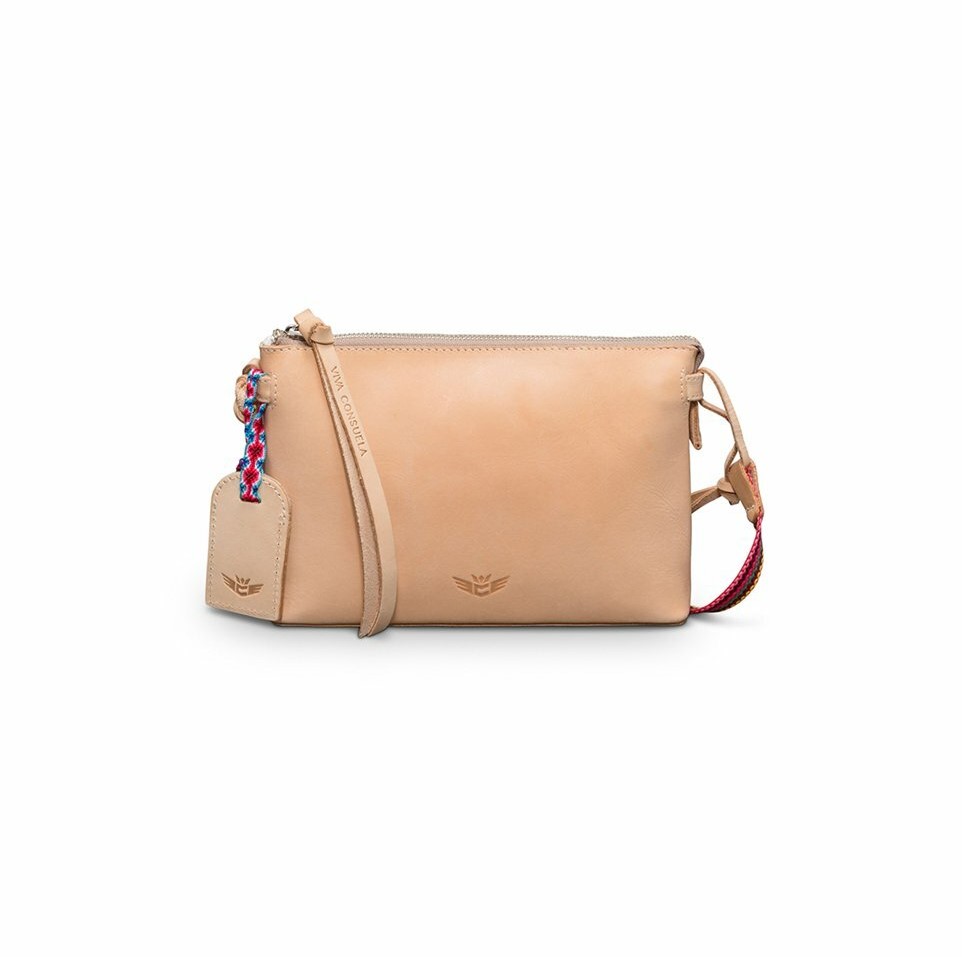 This was unexpected because I prefer large tote bags to smaller crossbody purses.
However, when you're staying somewhere and just want to go sightseeing, a tiny crossbody like the Diego Teeny is perfect.
I don't know about you, but for me, autumn is almost as busy as summer. Between the local festivals and trips to visit family, I plan to make good use of this tiny bag going into fall.
Our next must-have product for your next getaway is the Calming Coconut Oil & Lavender Natural Deodorant by Skinny & Co.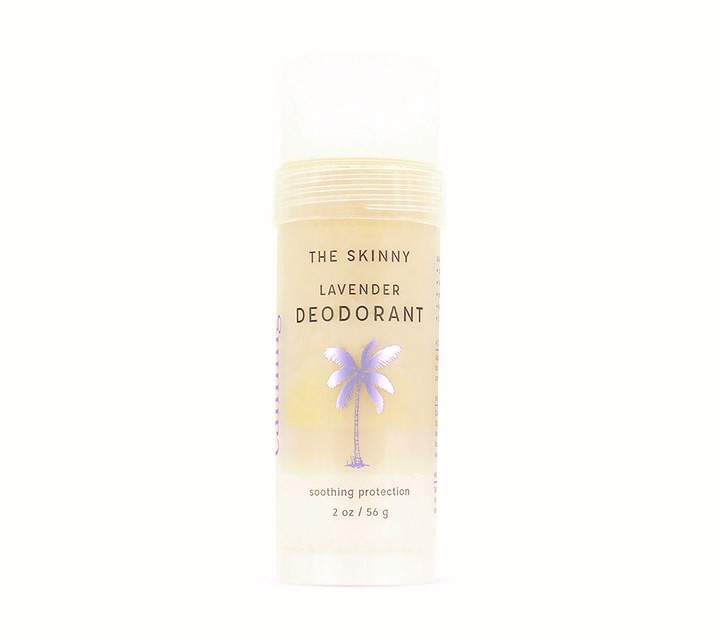 This natural deodorant has a slim design that fits perfectly into purses or luggage. Its portability makes it a must for long and short trips.
Additionally, it is only 2oz, you can take it onto a plane or tuck it away for a long road trip.
Our last vacation product is more of a staycation product. The Primeware Blue Stripe Two Bottle Tote Libation Bag will allow you to bring the party with you, whether you're visiting friends or just relaxing in your living room.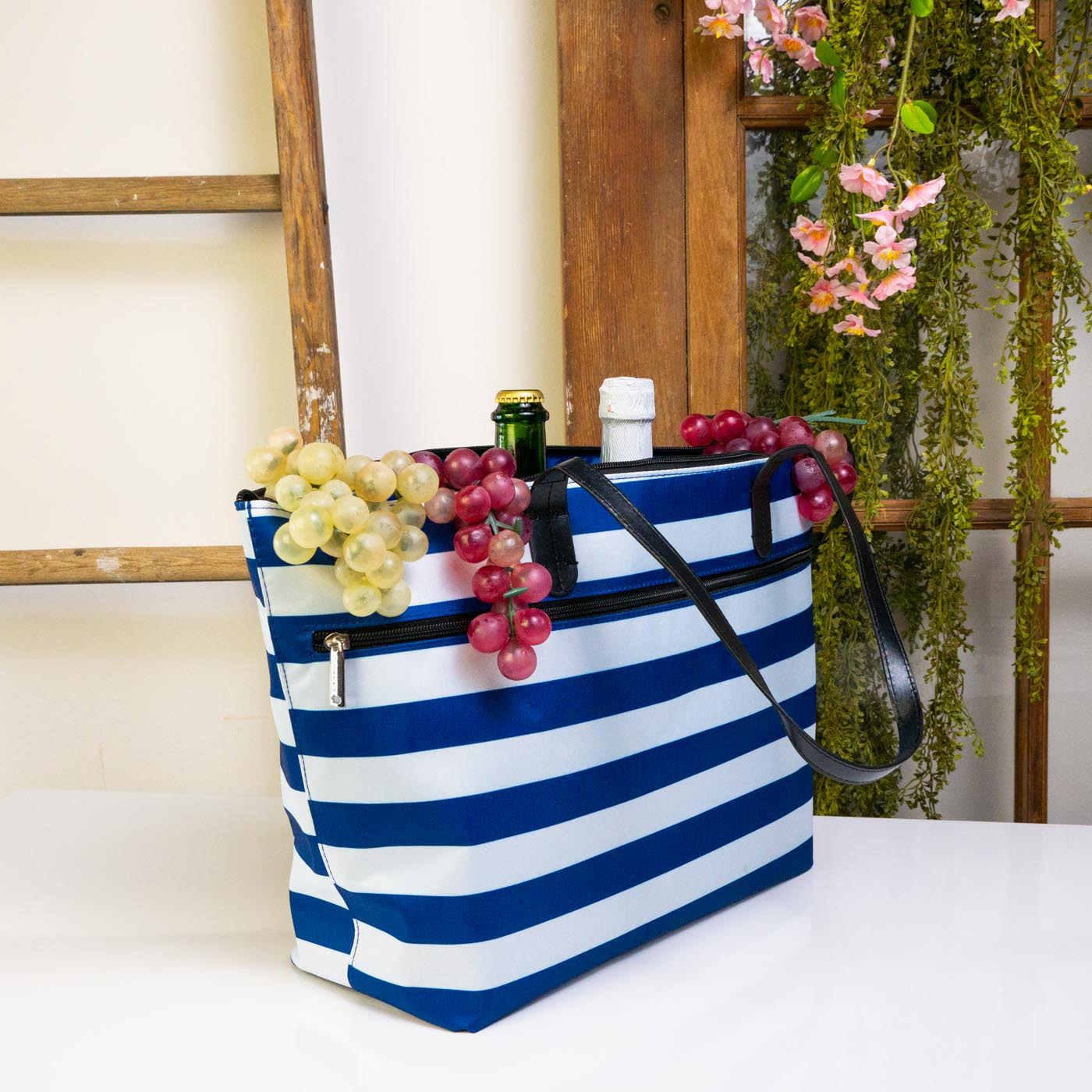 This bag is not only adorable with its simple blue and white stripes but also totes up to two bottles of wine at once.
We love that. We really love that.
For Gatherings
While many of us like to gather for vacations in the summer, fall is a time littered with holidays that bring us all together.
It's time to throw parties and family barbeques, just enjoy the food and festivities with those you care about.
One of our must-have party accessories for 2021 was the Brumate Glitter Mermaid 14oz Uncork'd XL.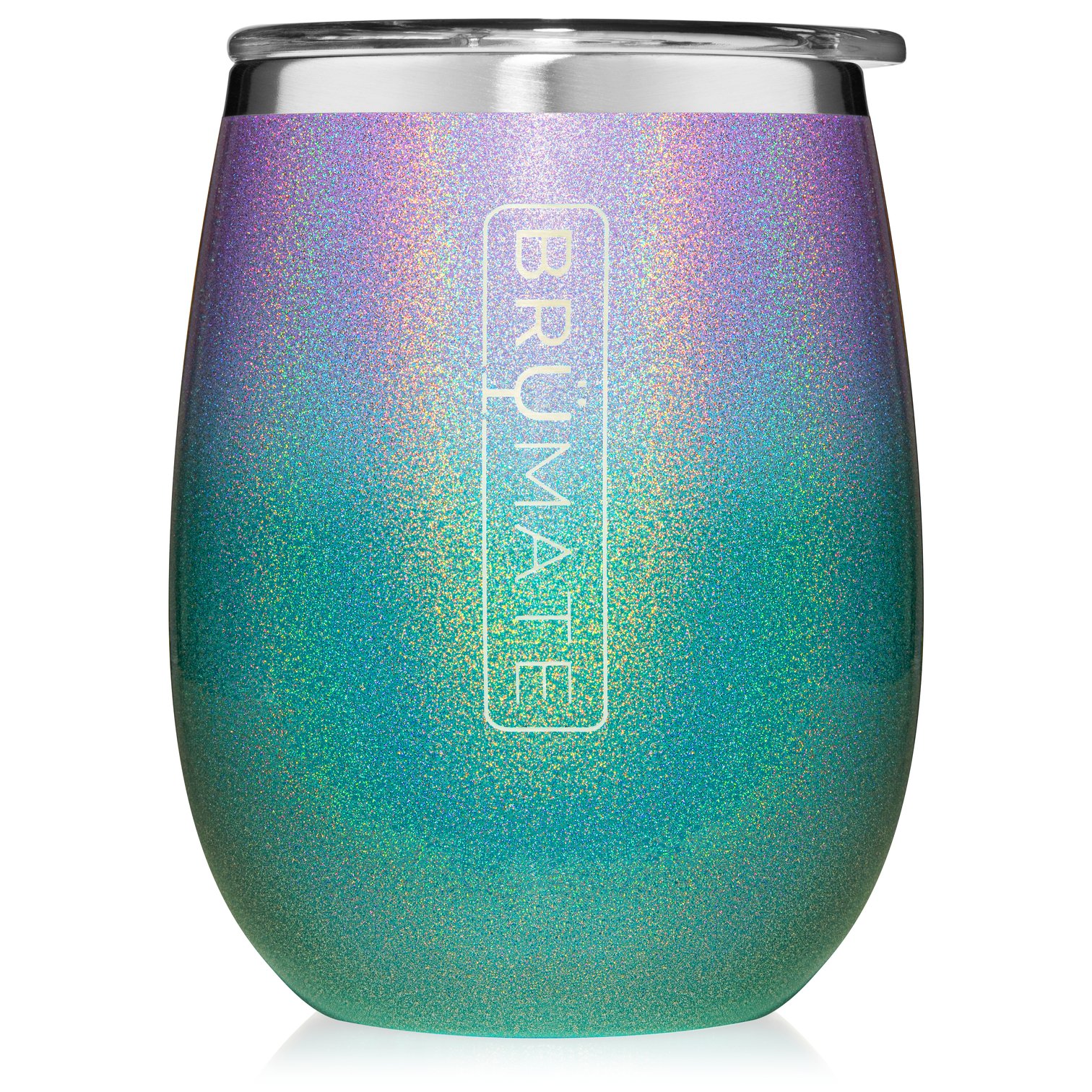 This tumbler will keep your beverage of choice cold in the heat of the day and toasty on chilly autumn evenings.
However, if you're more of a wine fan, a beer fan, or just interested in some ice-cold water, Brumate has a tumbler designed for every drink.
This is one of the reasons we love this brand, they have beautiful cups and cooling sleeves that are extremely versatile.
Our second must-have party accessory this year is the Solar Diamond Lantern by Regal.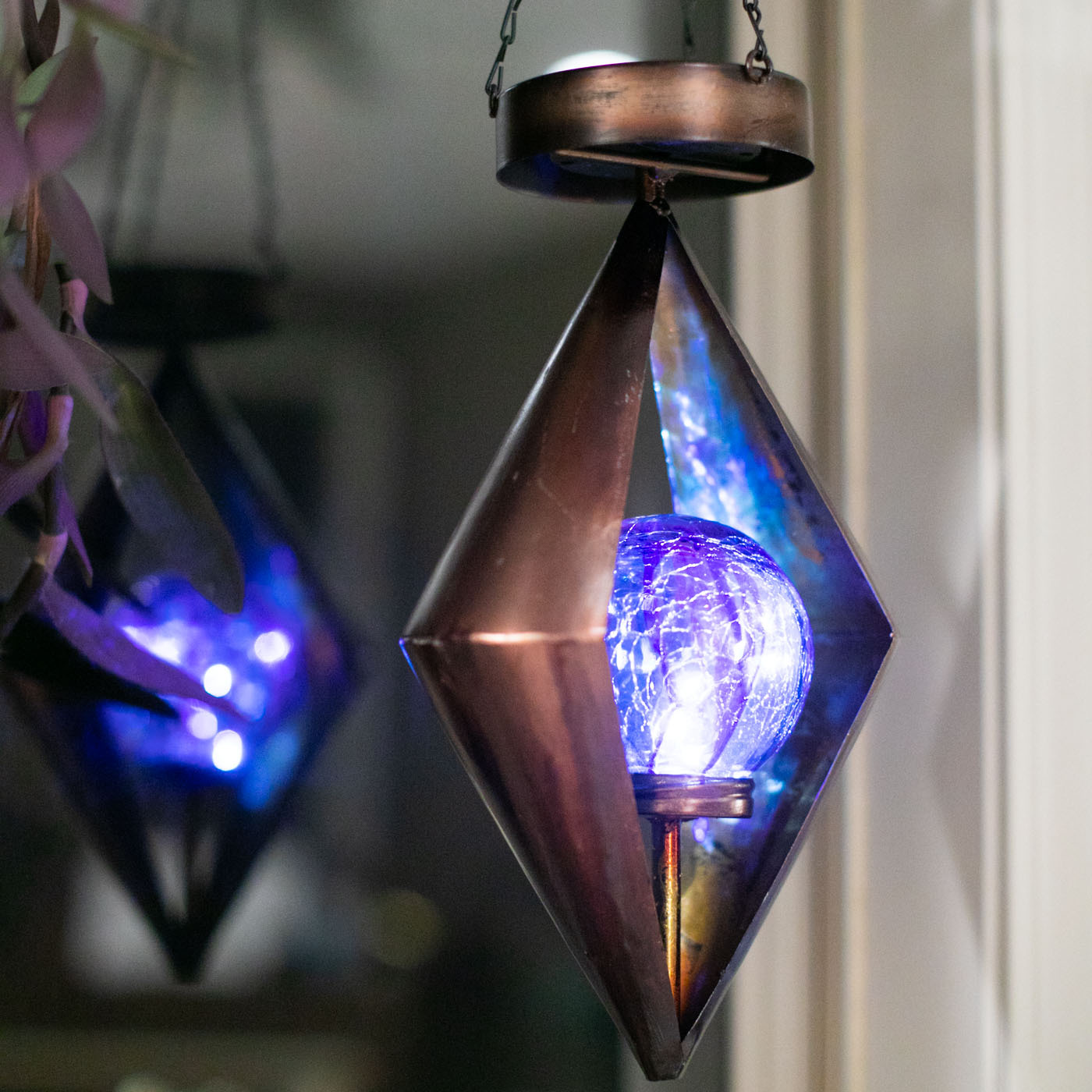 While a lot of outdoor décor looks clunky and cheap, the Solar Diamond Lantern is the opposite. The metal construction and bronze finish make this piece stand out in all the right ways.
Dotting your yard with this soft solar light is a great way to keep your party going once the sun goes down, which can be essential as we lose daylight in fall.
For Adventures
Have you been enjoying getting back in touch with nature this summer? Hiking, camping, our last three must-have products are going to make all of it easier to continue into fall.
The ReActive Sling Backpack in the Hummingbird Blooms pattern by Vera Bradley has transformed my hikes with my dog. This bag is made from the Vera Bradley ReActive material which is water repellent and made from recycled water bottles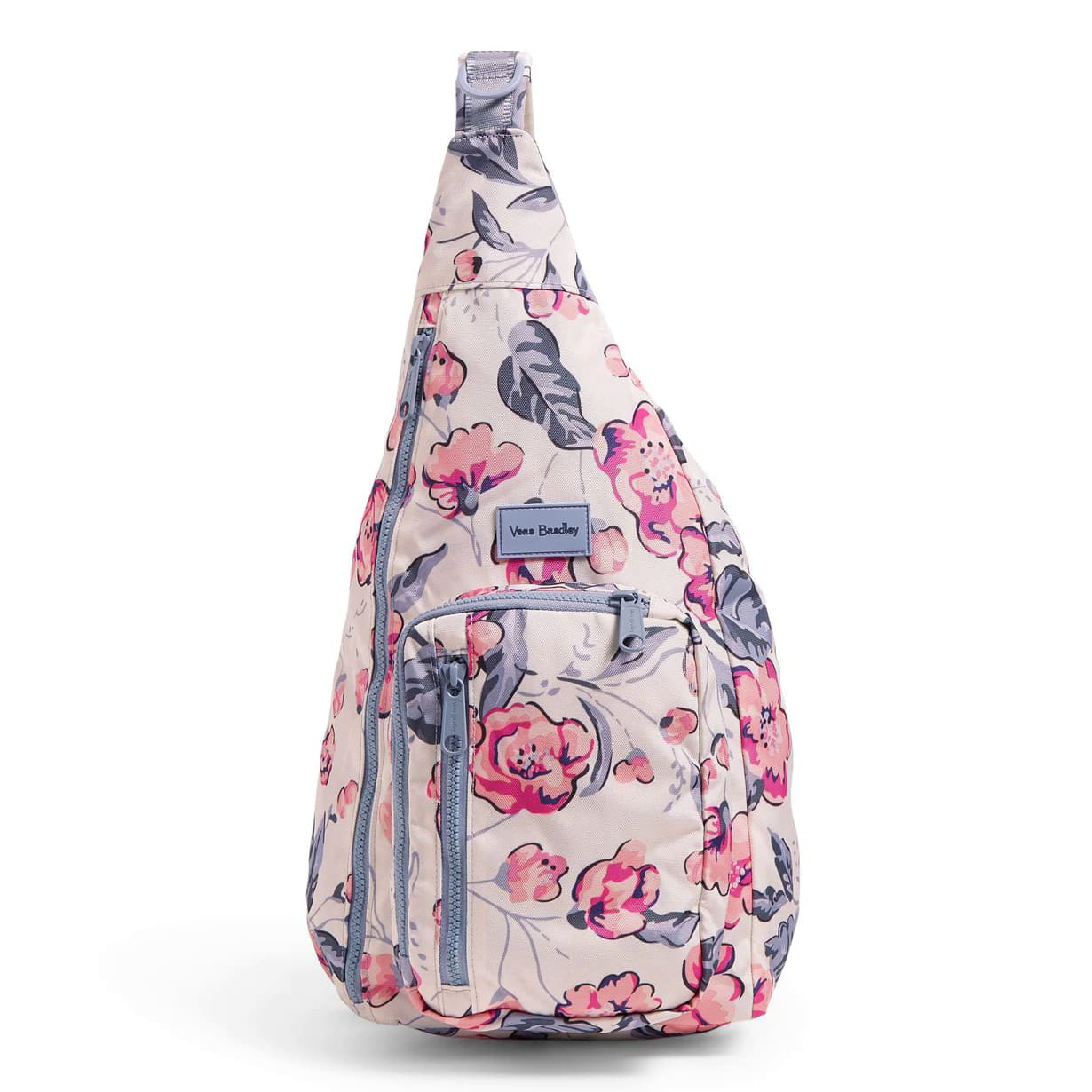 I like to do hikes in my local state park, which is dotted with rivers. Because this bag is water repellent, it won't get ruined if I end up falling into the water, or if we end up in the middle of a storm.
It's light enough that I can carry it easily, however it's big enough to hold a few water bottles and snacks.
If you are ready to trek off on a hike or even spend a long day at an amusement park or the zoo, this bag is a fantastic accessory.
It's the perfect size to hold our next must-have product; the Jasmine Plum Hand Sanitizer by Mangiacotti.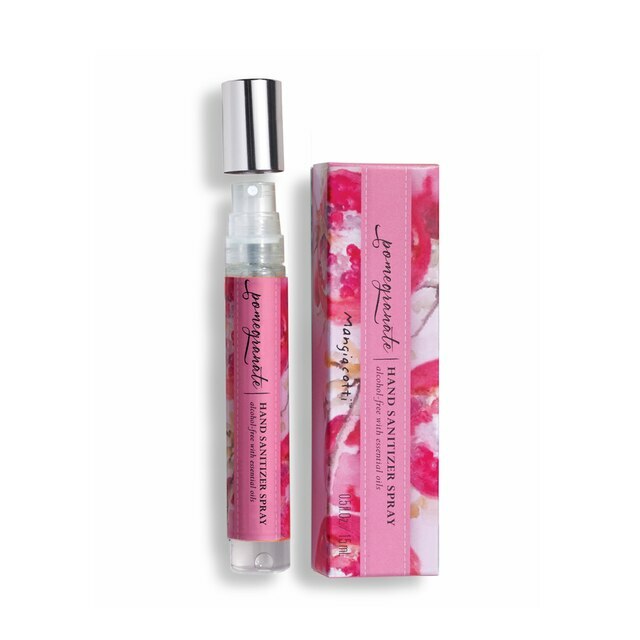 Now Mangiacotti has several hand sanitizer spray scents, this one is simply my favorite with the ocean scent being a close second.
This spray sanitizer is slim and fits into any purse, so it's great when you're on the go or on long road trips with your family.
Additionally, I like to use this when I'm on hikes and my dog inevitably gets into something and promptly gets it all over me.
Final thoughts
Want to share some of your favorite summer memories? What are you excited about for fall? Message us on social media, we'd love to hear from you!
And, don't forget to tag us in photos of your favorite The Lamp Stand products this or any season.
Wishing you many great memories this fall,
- Jerika