Where are Consuela Bags Made?
Ever wondered where the high-end luxury and elegantly embroidered beyond compare Consuela bags that add candle-lit charm to your personality are made?

'Making today ridiculously awesome'
'Making today ridiculously awesome' is what the lifestyle and fashion company, Consuela is all about. Consuela bags are made in Mexico as well as Texas. The company's headquarters are located in Mexico, Texas, and Austin. Texas artist, Connie Reed founded the company in 2005. Since then the company has been operating on her philosophy, 'The Art of the Unmatched'. The skillfully crafted and second-to-none designs of Consuela bags are unique pieces of art and clearly reflect the philosophy of the founder. The company's team is situated in Mexico as well as the U.S. The Consuela bags are made by Mexican-owned factories and artists and their people. The company has been working with its business partners and their communities since the very beginning. The success and welfare of business partners and ensuring equity and shared values through effective business strategies is the foremost priority of the company.

Consuela was launched in 2005 and hit the market like a storm. It marks a new chapter in the history of the fashion world. The bags are wonderfully made to add a charming effect to your personality. The unmatched designs complement your outfit making you look chic. From formal to casual, you can slay Consuela bags on any occasion.

Designed by Mexican Factories
The Consuela bags are designed by skilled hands in Mexican factories and their main production includes handbags, travel bags, crossbodies, totes, and wallets. These Consuela bags are known for their durability, vibrancy, and fashion. The unmatched premium quality Consuela bags are spacious to keep several items easily. The company is well-reputed for delivering top-notch quality products.
Consuela is not just about bags rather it is an opportunity to grow together and uplift each other to support the culture of Mexico.

The Consuela is committed to paying tributes to their artist communities and partners in Mexico. The company believes in building relationships with artists and learning their traditions, business needs and the history of their artistry. The opportunity of knowing each other creates a strong bond that helps in generating new ideas. The company works with artists who are entrepreneurs and strong pillars of their communities. They bring indispensable knowledge of their culture and their artistry reflects their history. Consuela's approach is as unique as its designs as the company has a goal to support artists and share their stories through products and advocacy.

The positive impact of collaboration
The company collaborates with local artists and combines their traditional techniques such as paper mache, embroidery, chaquira beadwork, and weaving. This collaboration has a positive impact on the communities as it creates jobs and the artists get an opportunity of keeping their traditions alive.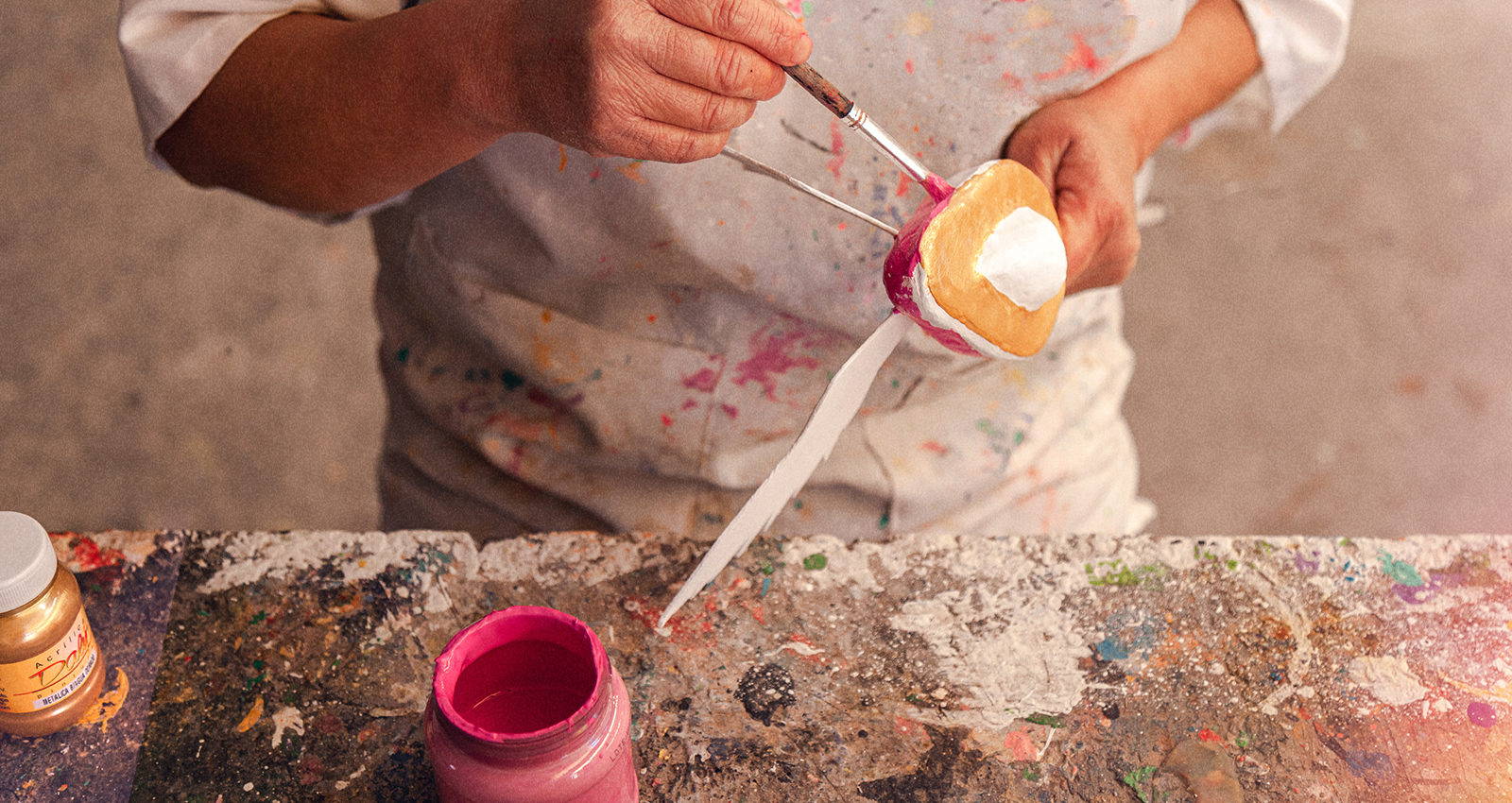 Consuela bags are made in Mexico with the paper mache traditional technique. The company's paper mache products are handmade by artisans in San Miguel de Allende, Mexico. This work of delicacy is the result of a cooperative led by artist Pedro Hernández. It was 37 years ago when Pedro started his paper mache workshop. Paper mache is being used for over a hundred years to create Alebrijes and dreamlike creatures combining animal shapes with colors, incredible forms, and textures.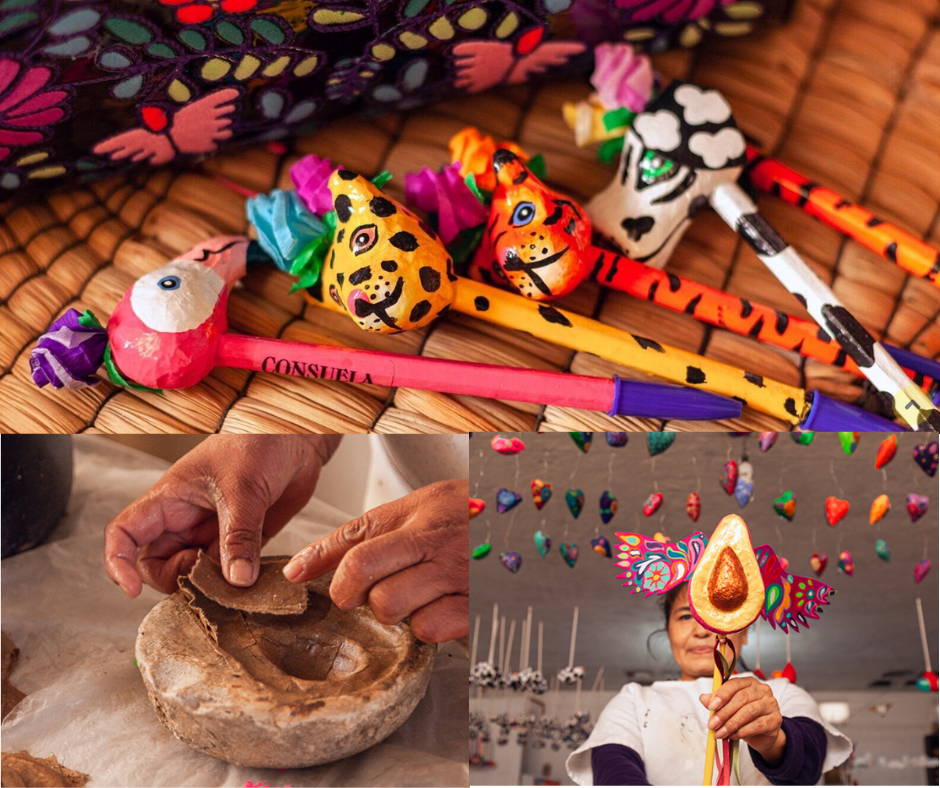 The techniques used by the artist to make sculptures and art objects are similar to what was used by the original school of paper mache. It was originated by the master Pedro Linares (the creator of the 'Çartoneria' technique: craft paper, glue, acrylic paint, newspaper, paste flour, white from Spain, water, anilines, wire and mass of newsprint). The sole purpose is to bring these substances to life. Pedro's design philosophy revolves around the idea of transforming the everyday environment with his art. His inspiration from nature and animals brings joy, optimistic energy, and color to his art objects. The artist believes in transforming neutral environments with the help of his art sculptures, rich in colors and textures, and the strength to change everyone's spirits.

Consuela bags are made in Mexico using iconic embroidery that runs deep into the culture of San Gabriel Chilac, Puebla. This traditional technique of making unmatched Consuela bags involves many people from the community who are skilled at this art using the means of drawing, sewing, and weaving. Esther Mendoza is the artist who brings the community of artists together in San Gabriel Chilac, Puebla to support each other by teaching the learners, collaborating with specialists in specific crafts, and creating work that gracefully speaks for their artistry.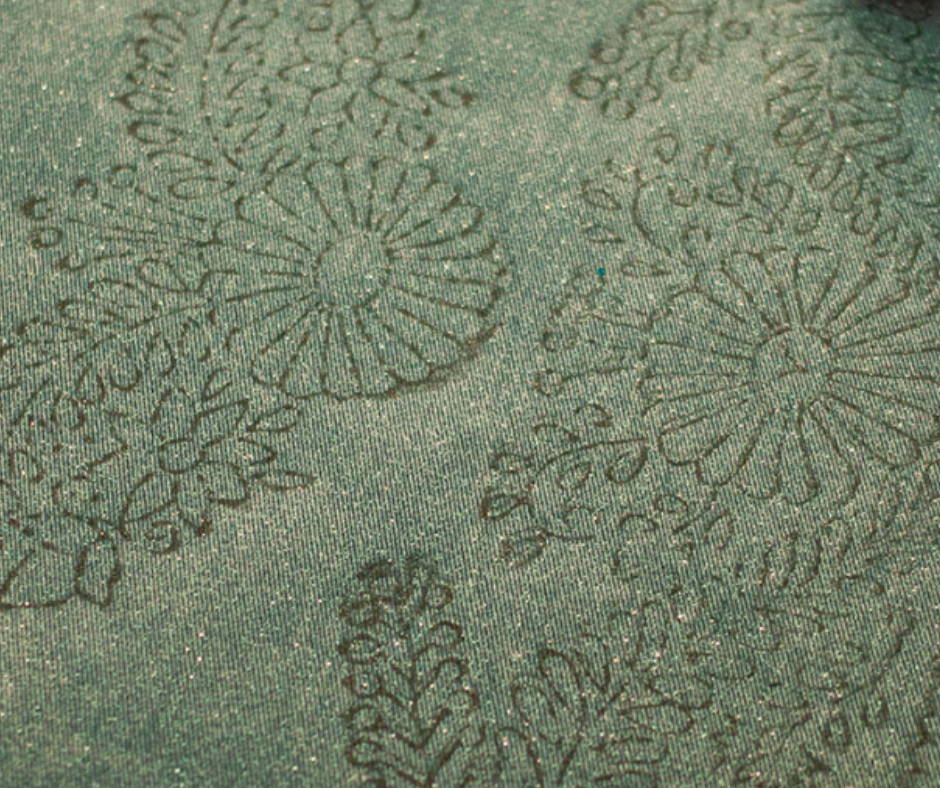 The artists begin the process with the stamping of fabric with the help of molds that have been used by their ancestors. The whole San Gabriel Chilac's embroidery procedure creates a strong bond between families in particular and the whole town in general.
The embroidery artists are compelled by their design philosophy; 'embroidery is an expression of happiness and creativity for their community'. The artists are fond of playing around with colors creating innovative and unique variations of their designs using different color contrasts and combinations.

Consuela bags are known for their charming chaquira beadwork. It is made with hand-carved wooden figurines. This traditional technique is time-consuming as each bead is glued one by one with an adhesive but the end result is worth every effort.

The artist Maurilio Renteria, (from the State of Jalisco, Mexico) is an innovator who learned chaquira techniques from his father at the age of 5. He established his own workshop at the age of 23. He is a committed artist working extensively to preserve Wixarika art by strengthening Wixarika artists. He is a devoted participant in artisan conferences where various practices are shared with the aim to educate, promote, and preserve traditions.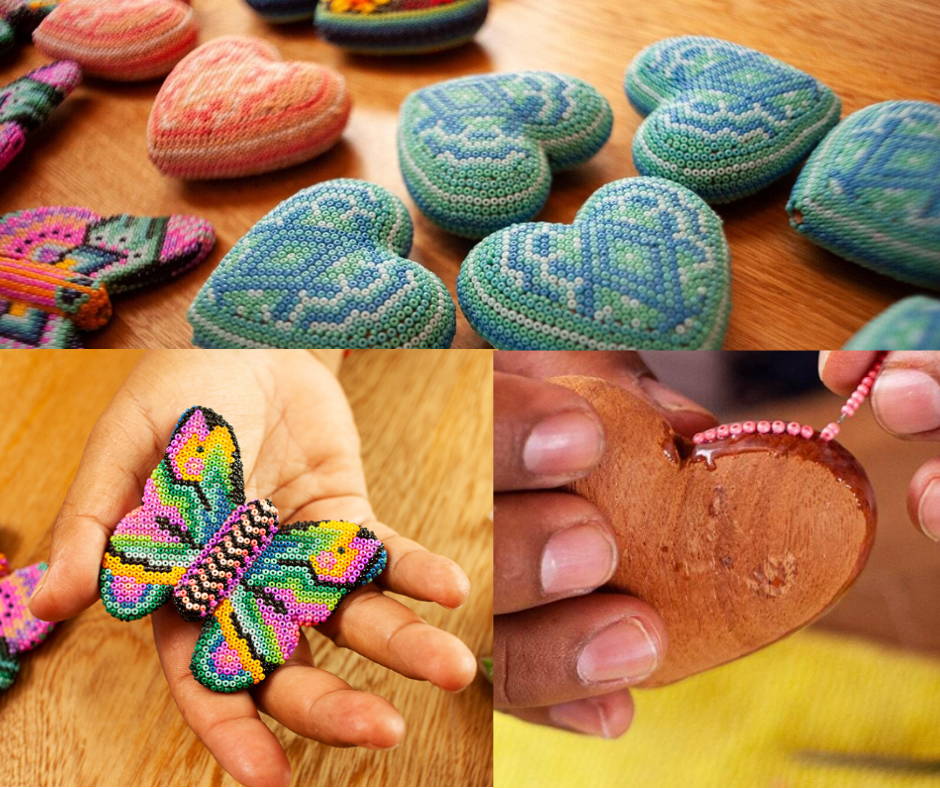 His design philosophy is based on the belief that when he makes those figures for cultural practice, he meditates. He believes that when they integrate their techniques into new designs, they separate the ritual symbolism. Along with him, his community also believes that they still manifest and hope that the beauty will be adored by the one who holds it.

Consuela bags are manufactured in Mexico and weaving is the art that makes Consuela one of a kind company. Using specific color combinations and emulating memorized patterns weaving is done by hand. It is crucial to hold the starting point tightly because multiple loose pieces are directed one by one to create one solid piece brimmed with colors. Rosa Gomez (San Juan Chamula, Chiapas) is an artist as well as an entrepreneur who is working along with her community to manufacture delicate woven pieces.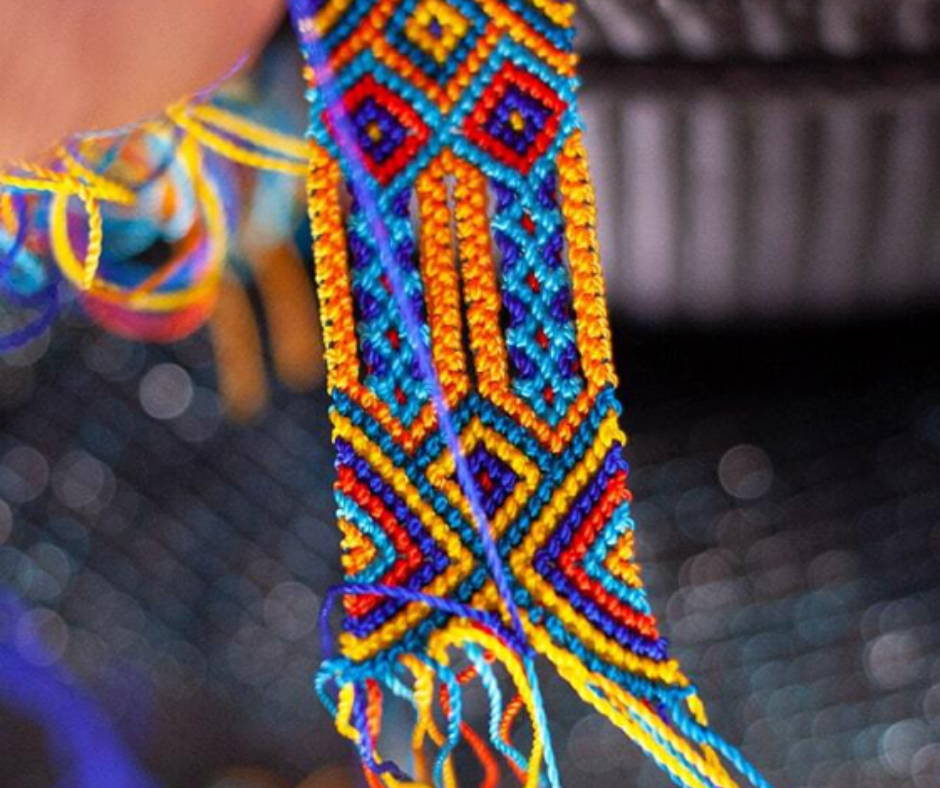 Her devoted services help in preserving the art form and create multiple job opportunities. She travels from her town in Chiapas to the other parts of Mexico to train local artists and assist in the process of distribution of their work along with her own work. Her design philosophy is introducing new colors by evolving patterns into a new design which makes the final outcome a reflection of various contrasting pieces merging into one.

What Makes Consuela Bags Unique?
A devoted lifestyle and luxury company - Consuela is a devoted lifestyle and luxury company for people and bags. People love Consuela bags for their unique vibrant designs that reflect their personal style. Consuela bags offer remarkable quality, and durability and the designs are fun and trendy. The company gives keen attention to every minute detail and the end result produces perfect stitching. ConsuelaCloth is exclusively used in many of the designs which makes it easy to clean the bags. Mostly, Consuela bags are trimmed in natural leather.

The most prestigious company - All of the hard work that goes into the making of these ultra-unique fashion bags speaks their prestige in their own way. The unique process of crafting Consuela bags makes them the most radiant and pleasurable bags that the fashion world has ever seen. Consuela offers diversified color combinations, textures, designs, materials, and styles. For every fashionista who wants elegant and rare colors and designs, Consuela bags skillfully made in Mexico fit the bill. The company is well-reputed for disrupting the fashion industry with its enchanting designs, sensational patterns, and premium-quality materials. It takes countless hours and a great deal of effort to make Consuela bags. Every single piece is a work of great craftsmanship and this is why Consuela bags are expensive but they are worth every penny.

Long-lasting - The Consuela bags are acknowledged worldwide for their durability. These bags are made with high-quality materials that last longer and they look new even after 10 years of usage.

Easy and quick maintenance – Consuela bags are easy to clean. The Consuela cloth used in the making of Consuela bags is water-resistant and scratch-resistant making it quick and effortless to clean. This feature alone makes Consuela bags exceptional.
Consuela bags are made in Mexico with love and even the minutest details reflect the excellence and the hard work of the skilled hands.