We all love our furry friends, but sometimes it can be a challenge to shop for them. Fortunately, The Lampstand has a variety of products that your pet will love! From Haute Diggity Dog toys to Simply Southern accessories and everything in between with Harry Barker, you will be sure to find something to make their days brighter!
Buying a new pet toy is always risky business, it has to be sturdy enough to withstand the hours of play and simple enough to keep them interested. Haute Diggity Dog's Parody Plush toys are sure to keep your pup entertained and make you smile.
Your dog's birthday is an important celebration and the perfect birthday pet toy can make the special day even more memorable. On a day-to-day basis, we can all use a little pick-me-up, and whether your puppy is enjoying a Starbarks Pupkin Spice Latte or a Puppermint Mocha, they will be entertained for hours. If coffee isn't their favorite, a nice Muttini Bar to relax might be the way to go.
Of course, for those pups who need something a little lighter, Lick Croix is always a good option. Does your dog seem a little more sophisticated? This Chewy Vuitton might be the perfect gift for her.
Looking for all the basics, but want them to have some class and style? Harry Barker offers an amazing line of pet products like these adorable treat and food storage containers that keep your home stylish, while providing for basic necessities.
These customizable beds ensure your pup can sleep in style and they will complement your home decor. Of course, you can never go wrong with these adorable and funny dog toys or a fashionable collar and leash.
Speaking of fashion, Simply Southern pet accessories will guarantee your pet is at their best every time you take them out. Whether you prefer the look of a bandana or collar, they have multiple high quality options to fit your pup's attitude. For a playful pet, you may want a sunflower or bee design. If a classic design is more appealing to you and your pup, you could consider plaid or paisley or dots. For a look that turns heads, try turtles or cheetah designs in bright colors.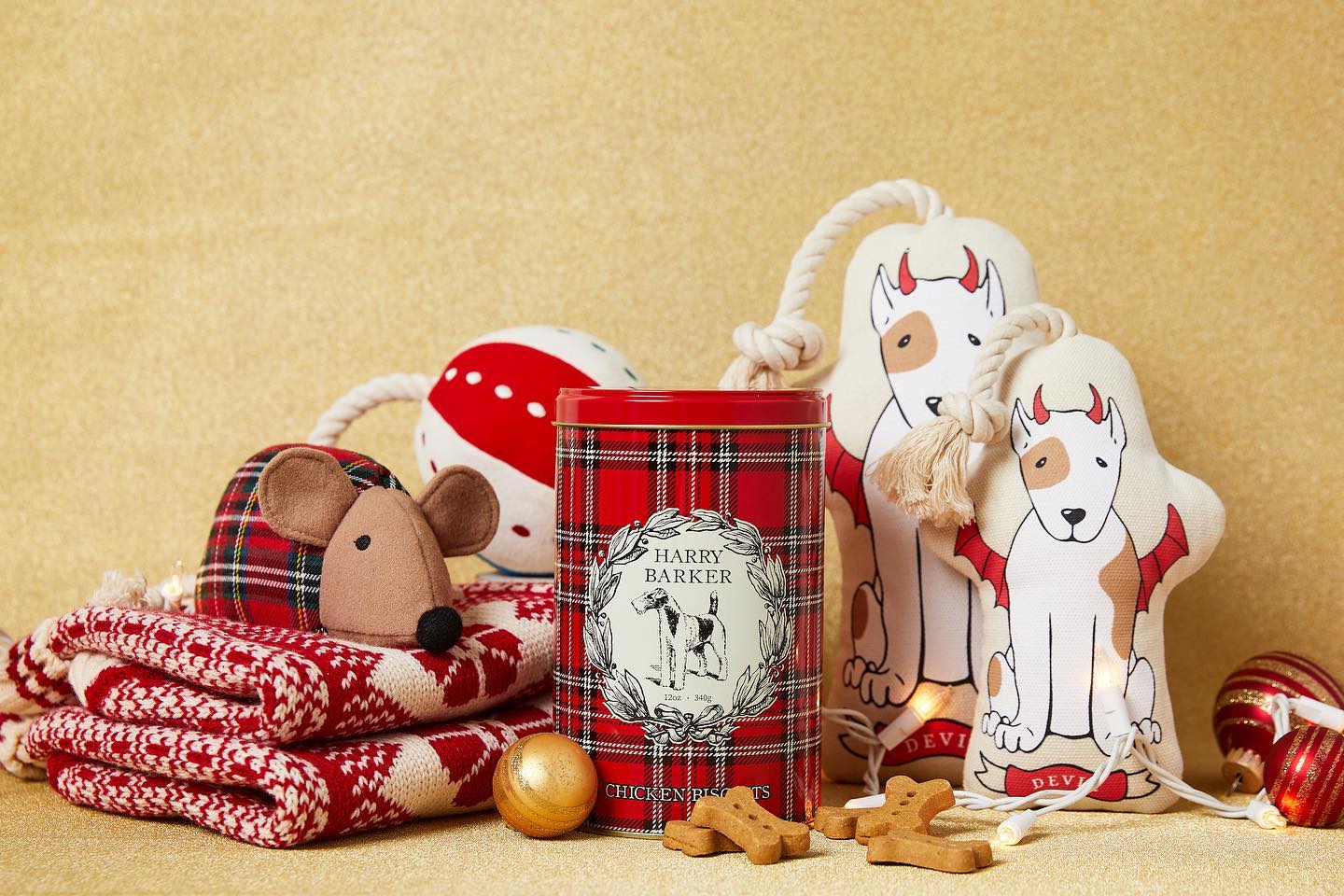 No matter what your pet needs, they are sure to feel loved when you get them something from The Lampstand.